Cyndy
Cyndy's Latest Posts
Stow Democrats meet The Stow Democratic Town Committee will meet Wednesday, March 22, 7:15pm, in A NEW LOCATION — the community center ( old Pompo school). New faces welcome. Topics for discussion will include our participation in Springfest; agenda for the April 26 meeting with the Mass. Democratic Party chairman; and review of the caucus […]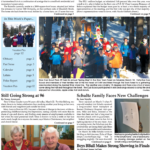 Want to read more? Subscribe for home delivery (see link above right) Looking for more information or where to buy the paper?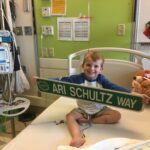 *** UPDATE: March 26, 2017*** Shortly after the article below was published, Ari went into cardiac arrest. The night of March 22, Ari's new heart stopped beating, according to his dad Mike, and after 30 minutes of CPR, Ari was placed on life support. The following is an update posted on March 26 by Mike […]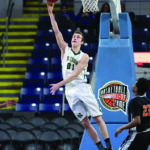 March 22, 2017 By Michael James LeClair Through the first 16 minutes of the Division 2 State Finals on Saturday, March 18, the Nashoba Regional basketball team showed they belonged. The Chieftains captured their first Central Mass title in 40 years just seven days prior to Saturday's championship and then secured a berth in the […]
By Ann Needle The Nashoba School Committee officially voted in the proposed 2017/18 budget March 15, despite concerns from some of its Lancaster representatives that the spending package will worsen their town's financial woes. There was also more discussion over the district's plans to raise tuition for its preschool, full-day kindergarten, and Extended Day programs. […]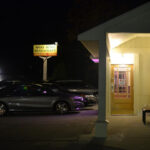 By Ann Needle
The restaurant is in the middle of nowhere, its customer base left town years ago, its décor is not exactly cutting-edge — the odds are stacked against survival. Yet Woo Jung blazes on, making a brisk business of its luscious Korean food in the middle of Ayer.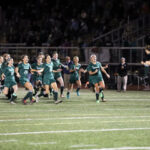 Update-Girls' Soccer heading to the state championship!
The combination of senior leadership, stellar goaltending, team defense and timely scoring has led the Nashoba girls' soccer team to the Division 1 state championship game. The Chieftains will face Eastern Mass. champion Central Catholic of Lawrence at Lynn's historic Manning Bowl at 4:30 p.m. on Saturday…
By Ann Needle
The Nashoba School Committee continued its discussion on how it should address potential expansion of Nashoba Regional High School, with some new perspective from administration at its Nov. 9 meeting.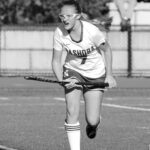 I have to apologize to Natalie Brown from the Nashoba field hockey team, seen at right, whose photo was featured on last week's front page. Someone was apparently paying a little too much attention to the election results and forgot to identify Natalie's photo and give photo credit to Susan Shaye. My apologies! Congratulations to […]