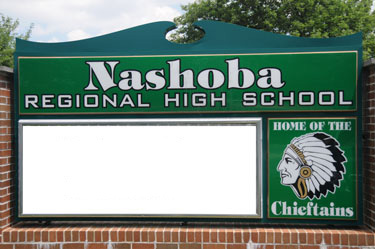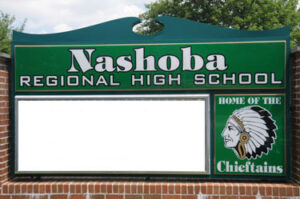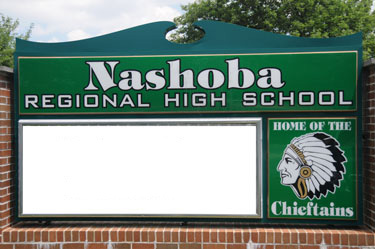 By Ann Needle
Last night, the Nashoba School Committee reviewed a potential policy outlining student expectations and penalties surrounding drug and alcohol use at Nashoba Regional High School. The Committee also gave the nod to a plan for studying the school's space needs.
NRHS Principal Dr. Parry Graham presented the School Committee with a proposed policy that would expand on rules outlining penalties for athletes using, selling, or transporting drugs and alcohol on or off high school property. Graham stressed that the policy goes beyond current MIAA rules for student athletes, explaining that the Council became concerned that identical rules were not in place for students of non-athletic organizations.
The resulting "Chemical Health and Good Citizen Expectations Policy" would mandate: "Any student athlete or activity member who, at any time, either on or off campus, uses, consumes, possesses, buys/sells, or gives away any beverage containing alcohol; any tobacco product; marijuana; steroids; or any controlled substance, will be penalized with consequences that may include the loss of participation in athletic and/or extracurricular events, [and] the loss of leadership positions or opportunities." Any alleged dealings with substances must be proven, and the accused student's side must be heard.
On a first offense, the minimum penalty would be banning the student from at least 25% of all scheduled events, between the current season and next, for his or her sport, or the equivalent for other extra-curricular activities. With a second or subsequent offense, this ban would rise to at least 60%. For any offense, the student also may lose any leadership or recognition opportunities.
The School Committee is expected to vote on the final language at its November 5  meeting.
High School Space to Be Studied
The district is now formally spotlighting the high school's space needs, with the School Committee unanimously approving formation of a task force to look at the issue.
In 2012, to help address the acknowledged overcrowding at the school —especially surrounding outdated Science labs — Superintendent Michael Wood asked district towns to approve up to $320,000 in borrowing to formally study what it would take to revamp the labs. However, the state was expected to reimburse about 47% of the final cost if passed at that time. The proposal was voted down.
In a memo last night to the Committee, Wood wrote, "I recognized that time to understand what these needs are and to get more input from our local communities were two factors that hindered our attempts." He proposed forming an exploratory committee to look at the current and projected space needs at the high school, developing several potential recommendations. Wood urged town officials throughout the district to appoint representatives to this committee, which also would be composed of representatives from each Nashoba school.
Hoping to have the group running next month, Wood also said he anticipates a progress report ready by June 2014, and recommendations for the School Committee by January 2015. He added that any funding requests around the proposed project could be included in the 2015/16 budget.