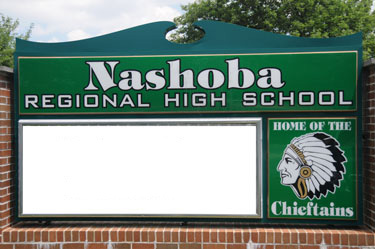 February 12, 2014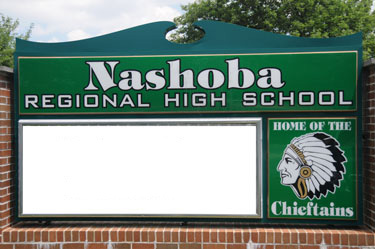 By Ann Needle
A busy Nashoba School Committee meeting last night was highlighted by a decision on whether to make all district kindergarten classes full day.
After almost 90 minutes of debate among Committee and audience members, the Committee voted 5 to 1 (plus 2 abstentions) to fund the cost for converting all Nashoba kindergarten classes into full-day sessions. Though Nashoba has offered full-day kindergarten for the past few years, some kindergarten classes were still half day. Meanwhile, the waiting lists grew for full day spaces.
The Committee voted on this ahead of the regular budget vote, after parents voiced concern that they needed to know about this soon, so they could plan for next school year. The total cost approved for converting to the all-day format was $255,000, already built into proposed budget. However, Superintendent Michael Wood estimated the addition should cost a net $165,000 —because full-day literally comes at a cost, for now.
While all kindergarten classes will be full-day, families must pay $3,100 per child, paring down the district's $255,000 investment. Kindergarten will be free if a family chooses to have the student attend for only a half day. Wood stressed that the district plans a 3-year phase-in to free, full-day-only kindergarten, starting in 2015/16.
Given kindergarten enrollment numbers already gathered and parental preferences expressed regarding full day for next year, Wood estimated that Stow will have five kindergarten classrooms, while Bolton and Lancaster each will have three. Half-day kindergarteners will attend school in the morning throughout the year.
Wood stated that most of the curriculum will be delivered in the morning. For full-day students, afternoons would be devoted to, "Response to intervention, remediation, and enrichment." However, Wood maintained that teachers should have enough time to address these tasks in the morning with half-day students, given there should be no more than five of the students in each classroom.
Noting that there are no longer enough half-day kindergarteners in the district to even have a separate half-day class in each town, Wood asserted Nashoba has not found a statistical difference in performance between half- and full-day kindergarten students in the district.
Voting in favor of the plan, Committee Chair Nancy Federspiel of Bolton said, "Anyone who wants to have their kid in an all-day kindergarten should be allowed to do so, and as a public school, we need to find a way to do it." Stow Rep. Jeff Odell agreed, voting in favor, stressing that kindergarten is an important year in a child's education.
"I don't want to inconvenience any family, but we need to be fiscally responsible," countered Lancaster Rep. Cathy Thier, pointed to the program's cost before abstaining from the vote. Also, she noted that families with students currently planning on half day for next year could now choose to go full day, hiking the cost to the district.
Voting against the plan, Stow Rep. Lynn Colletti said of Wood's proposal to eventually phase out half day altogether, "I'd hate to take the half-day choice away from parents. Full day feels like daycare, and we're not in the daycare business."
Still, the approximately 15 parents attending last night's meeting appeared pleased at the changes, though most agreed it is not perfect. While Stow Rep. Maureen Busch voted in favor, she cautioned that giving access to full-day classes only to paying students does not fulfill Nashoba's mission of equal access for all children to a quality education.
"I'm thinking the proposal is not ideal. It's a bummer that there will be kids coming and going during the day," Federspiel concluded. "It won't be perfect until three years from now, when it's free."
More Budget Decisions
As in past years, Michael Wood pledged to come back to the next Committee meeting (February 25) with suggested cuts to the proposed 2014/15 budget. This should show how the package would look with different levels of cuts. Currently, the proposed budget calls for a 3.7% hike over this year's budget.
After a markedly smaller discussion than the earlier full-day kindergarten debate, the Committee voted unanimously to approve $85,000 to add a preschool teacher and aide to Center School come August. Wood explained that the decision came down to several more preschoolers with intensive special needs coming into Center next year with no other options for placement within the Nashoba District, so this is less expensive than sending the students out of district.