Jolie Ann Breitenwischer, 22
Jolie Ann Breitenwischer, age 22 of Portland, ME formerly of Stow, MA passed away on Wednesday, June 18, 2014 at the Maine Medical Center in Portland.  She was the beloved daughter of the late Susan (Williams) and James Breitenwischer, and his wife Kelly of Boylston, MA.
Born in Concord on April 17, 1992 she was raised and educated in Stow graduating from Nashoba Regional High School in Bolton MA.
Jolie recently moved to Portland; she worked as a customer service representative for a local call center.  She enjoyed spending time with her family and friends, shopping, music and concerts, cosmetics and fashion. She had aspirations to go to beauty school and become a cosmetologist. She had a contagious laugh and unforgettable smile.
Besides her father and stepmother, surviving family members include her sister Janna Gilpatrick of Littleton, brother Jason Breitenwischer of Somerville, stepbrother Connor O'Toole of Grafton, grandparents James and Shirley Breitenwischer of Concord, and Mary and the late John Williams of Waltham.  She is also survived by several aunts, uncles, cousins and many friends. Also, the loving sister of the late Jessie Breitenwischer.
Family and friends gathered to honor and remember Jolie's life on Tuesday, June 24th at the Fowler-Kennedy Funeral Home, 42 Concord St., Maynard MA.  Her funeral mass will be celebrated on Wednesday at 10 am in St. Isidore Parish, 429 Great Rd., Stow.  Interment will follow in Brookside Cemetery, Stow.
Gifts in her memory may be made to The Family Restored, P.O. Box 10116, Portland, ME  04101 www.thefamilyrestored.org.
Arrangements under the care of Fowler-Kennedy Funeral Home, a Life Celebration® Home, Maynard.  To share a memory or offer a condolence visit: www.fowlerkennedyfuneralhome.com
Glenn D. Burlamachi, Funeral Director
FOWLER-KENNEDY FUNERAL HOME, INC.
42 Concord Street
Maynard, MA  01754
Tel:  978-897-7343
Fax: 978-897-8331
Obituary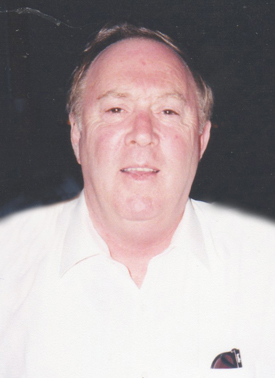 Peter Stack York
Peter Stack York, 77, a Stow resident for 40 years and a native of Watertown, died Tuesday June 24, 2014 at the Emerson Hospital after a two year battle with pancreatic cancer. Mr. York was the beloved husband of 45 years of Judith E. (Hickey) York.
Born and raised in Watertown, he was the son of the late Robert Stack York MD and Catherine (Manning) York, and step-son of the late Mary (Conlin) York.
A graduate of Fairfield University, he served honorably in the US National Guard on active duty in Europe for a year during the Berlin Crisis. He was employed for his entire career of 48 years at Arlington Coal and Lumber.
The center of Mr. York's life was his family. He was an active volunteer involving his children's activities, including Boy Scouts, 4H, soccer and hockey, and set construction for the drama groups. A crossword puzzle fan, he was also an all-around handyman who loved to tinker with antique cars. He was a longtime member of the Stow Lions Club and parishioner of St. Isidore's Church in Stow.
In addition to his wife, he is survived by three children, Mary Lee York and husband Eric Smith of Stow, MA, Juliane Shanley and husband Tom of Newbury, MA, and Paul S. York and wife Dedra of Lancaster, MA; and 8 beloved grandchildren. He was predeceased by three sisters, Ann McNamara, Sara Tracy and Pauline Hennessy, and is survived by 6 siblings: Eileen Hogan of Winchester, Robert M. York of Everett, John A. York of Needham, Jerry York of Watertown, Mary Ellen York Rogers of Framingham and William F. York of Watertown. He is also survived by a large extended family including nieces, nephews, in-laws and close friends and neighbors.
Family and friends are invited to visiting hours Fri. June 27th from 5:00-8:00pm at the Acton Funeral Home, 470 Massachusetts Ave (Rte 111) Acton. The funeral Mass will be celebrated Saturday, June 28th at 10:00am in St. Isidore's Church, 429 Great Road (Rte 117) Stow. Interment in Watertown will be at a later date. In lieu of flowers, memorial gifts may be made to either The Stow Lions Club, PO Box 5, Stow, MA 01775, or to the Emerson Hospital Foundation-Bethke Cancer Center, 133 ORNAC, Concord, MA 01742. Memorial page www.actonfuneralhome.co