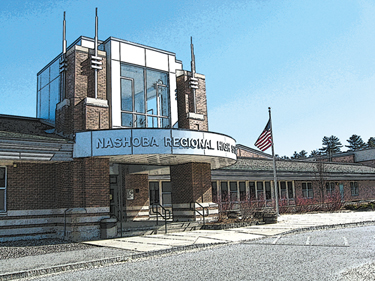 By Ann Needle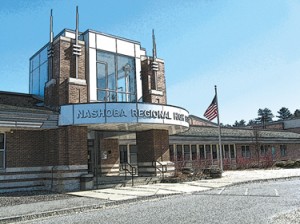 School choice is officially over for the Nashoba District. The much-debated choice policy was voted out by the Nashoba School Committee at its meeting last Wednesday, despite protests from out-of-district parents with children in Nashoba schools and some SC members.
The SC voted to stop accepting any new students under school choice at a crowded Nashoba Regional High School. In 2013, citing space concerns, the SC had shut down school choice for new kindergarten through grade 8 students. Any choice students currently in the system at any grade level are allowed to stay through graduation from the high school.
Chair Nancy Federspiel of Bolton explained that the SC's Policy Subcommittee reviews its school choice policy annually, making any recommendations for changes. However, she noted that this year the subcommittee couldn't agree on which changes to recommend, so the policy then went to the SC for review.
With a daughter at Center School and another child entering kindergarten, Hilare Bowie of Clinton made a plea from the SC audience to keep the program. Acknowledging many parents' concerns that the schools are becoming crowded, Bowie said she advocated re-expanding the program to allow only siblings of current students to try for any empty slots, if available, in any grade.
Bowie said she received about 140 signatures of support in 3 days on her petition to favor siblings for empty slots. "To be honest, 80 to 85 percent thought that WAS the policy. It makes sense to keep kids together," she said.
But Superintendent Michael Wood cautioned that, according to the district's legal counsel, presenting open slots only to siblings of current choice students would be discriminatory.
"It seems discriminatory to me," agreed Lancaster Rep. Julie Fay. She remarked that she moved her family of four children to the district specifically for the schools, "and I paid a mortgage on two houses for six months. It was awful."  Looking at Bowie, Fay said, "Your children CAN be together in your community – it's a choice."
Countered Stow SC Rep. Nicole Odekirk, "It [school choice] only makes our community richer. These people have already bought into the system, and to have them sitting next to my children can only be good."
In the 4-3 vote to end school choice entirely, Stow Reps. Maureen Busch and Odekirk, along with Federspiel, were opposed. (Choice students currently at the high school can stay until graduation.) Both Busch and Federspiel expressed concern that stopping the program means an abrupt loss of anticipated revenue for 2015/16, given the district of each incoming choice student pays Nashoba $5,000 annually.
Wood estimated the high school would have had 12 open choice slots for August, meaning a revenue loss of about $60,000. He also cautioned that after the district shut down school choice for kindergarten through grade 8, existing choice students left the district faster than anticipated, because families found it easier to keep children together if younger siblings didn't have a chance of attending Nashoba schools.
SPED and Snow Bills
In his third quarter financial report, Assistant Superintendent George King said the two big issues Nashoba is grappling with are deficits of $400,000 in out-of-district special education tuition, along with $210,000 in snow removal costs. The budgets for substitute teachers and energy are close to being spent as well, he reported.
High snow removal and heating costs are no surprise, while King has said SPED tuition costs were a surprise and out of the district's control. He noted that the high spending on substitutes is due to a greater number of teachers taking leaves of absences than usual.
With a surplus this year under Insurance and Benefits, the SC unanimously approved transferring $400,000 from that budget into Special Education/Out of District Tuition. King said he hasn't yet identified how to pay for the snow removal deficit, but is "fairly confident" he can pull the money together from other line items.
In other unanticipated costs, King said that the defective fire sprinklers at the high school should cost between $40,000 and $45,000 to fix. The problem was discovered when maintenance noticed a missing sprinkler head, later estimating that about 25% of these sprinklers may not fall below the ceiling during a fire, trapping water away from the fire, Wood  said.
Meanwhile, the SC voted to renew the district's Buildings and Ground Security policy. Stow Rep. Lynn Colletti voted against it, maintaining that the move would leave the district's already-sluggish Internet technology open to more security cameras and other equipment it cannot handle. George King countered that added cameras would have nothing to do with the IT network and any improvements it may need. (Lorraine Romasco abstained from the vote.)
Something everyone could agree on was a gift from Bose Corp. to the district of 510 of its Bose Sound True headsets. At a retail price of $150 per headset, the donation was valued at $76,500, which Wood termed "the biggest [gift] I've ever seen here." He said all of the district's computer labs and libraries will receive a full set of headsets.