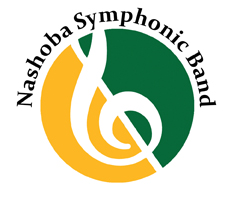 Nashoba to Host a New Symphonic Band
by Nan Shnitzler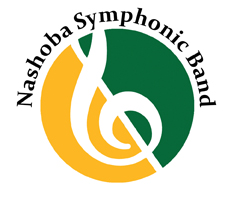 When Bolton resident Gayle Joseph and Nashoba Regional High School band director Joe McCarthy got in touch this past spring, it was like they were humming the same tune. Joseph had the idea to form a community band that would play more than the marches and showtunes that are a staple of band repertoire. McCarthy had been thinking since the start of his tenure at Nashoba two years ago that he wanted to find more opportunities for students to make music.
"Gayle met with me out of the blue and said I've got this idea, and I said perfect,  so do I," McCarthy said.
They agreed from the start that they wanted to form a multi-generational community symphonic band that required playing experience but no auditions. A symphonic band is a large performing ensemble of woodwind, brass and percussion instruments along with a double bass, but no string section.
"There's a bunch of us in the community that really want to play serious band music; there's no place conducive to doing that," Joseph said. "Plus, I loved playing in community band in high school in Michigan, and I wanted that feeling in our community."
"Me, too, in Westminster," McCarthy chimed in.
Some three months later, they have more than 50 members from the three Nashoba towns and beyond, and McCarthy continues to get emails and calls of interest in response to a survey organizers sent out to local musicians.
McCarthy said five students have expressed interest, but Nashoba senior Nick Nastasi of Stow is all in. He is principal clarinet in the high school's concert band, and looks forward to joining adults in the new band.
"Playing with experienced musicians, adults, will boost my skill level," Nastasi said. "I've played in a symphonic band before; it's fun, and I like the sound I get out of it."
McCarthy said Nashoba's concert band and two jazz bands are graded classes that students take for credit. But some students don't have time for music in their schedules. The new band is an opportunity to play as an extracurricular activity that will look good on college applications, said organizer Rebecca Stadolnik of Stow.
About half the recruits so far came from the River's Edge community band in Hudson, similarly seeking an opportunity to expand their musical horizons, among them Caroline Graham of Bolton.
"I didn't want to keep playing the standard Sousa band tunes," Graham said. "I like being challenged."
Organizers found a like-minded music director in David Bailey of Concord, who has directed several local bands, including River's Edge. He helped plan the three concerts for the 2016-17 season: a Halloween-themed performance that includes Saint-Saens' Danse Macabre on October 30; a "Love is in the Winds" theme that includes Bernstein's Candide Overture on February 12; and 20th century music by American and European composers on May 7. The concerts all take place at Nashoba at 3 p.m. and are free and open to the public, though donations are accepted via Nashoba Friends of Music.
Organizers are not concerned that there are myriad local bands and orchestras for audiences and musicians to choose from. In fact, they play in them. Stadolnik (French horn) and her son Walter (trombone), a Nashoba freshman, play in the Acton Community Band over the summer to "keep our lips fresh." Graham plays in the Lincoln-Sudbury Civic Orchestra, but a band provides more chances to play her oboe.
"Imagine an orchestra without strings," Stadolnik said. Other instruments have to fill in for certain string sounds, like trills and flourishes, she explained, which makes it more interesting for those players.
"We don't want to be pigeonholed," Joseph (percussion) said. "We want the freedom to be able to dive into serious band literature."
McCarthy said military bands evolved into concert bands when they started playing in performance halls. Circa 1900, composers, like Gustav Holst, started writing specifically for bands. Then works from classical composers, including Bach and Beethoven, were transcribed by arrangers for band instrumentation. It all means there's plenty of challenging music to choose from.
Stadolnik said Bailey is in tune with players' skill levels and plans programs that help them prepare for more advanced pieces. For example, she used to struggle with solos when she played under Bailey in another group. In response, he chose a piece specifically in which solos were featured throughout, so players could "get over the shock and awe of playing solos," she said.
Adults who haven't picked up their instruments in decades might be feeling shock and awe at the thought of performing again. Veterans suggest several strategies, such as taking a short block of refresher music lessons and/or finding fingering charts for your instrument online. They invite anyone to come to two open rehearsals on Thursday September 1 and September 8 at Nashoba high school. They said that if you're squeaky or hit a wrong note, community band is the best environment for providing the support necessary to reacquire skills.
"In the emails I've received, the biggest concern is not having played in so long," McCarthy said. "Take your instrument out of the closet, dust it off, and we'll make awesome music together."
Visit www.nashobamusic.wordpress.com to register for the band. A suggested minimum donation of $75 is requested (from adults only) to defray the costs for the director, sheet music and incidentals. Email [email protected] for more information.