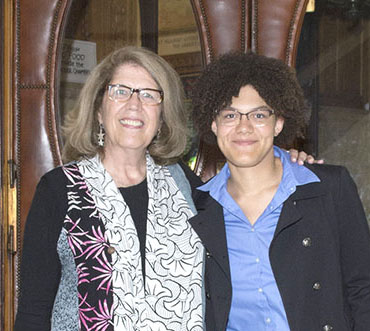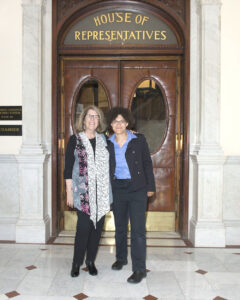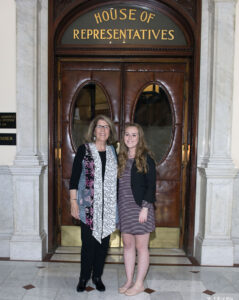 From the office of State Rep. Kate Hogan
Anne Farris, a Springfield College student from Stow, and Caroline Estey, a University of Massachusetts student also from Stow, joined the Office of Representative Kate Hogan (D-Stow) as college interns in the district and at the State House this summer. Estey and Farris gained hands-on experience learning from Rep. Hogan's leadership as Chair of the House Committee on Public Health, the Co-Chair of the Elder Caucus, and member of the House Federal Initiatives Working Group.
"I love working with college interns from the district and showing them what it means to be a public servant," said Rep. Kate Hogan. "We appreciated the curiosity and commitment that Farris and Estey demonstrated. Interning at the State House or in the district really helps students deepen their understanding of civics and how policies affect our local communities."
Studying across disciplines at the Commonwealth's top universities, Rep. Hogan's college interns share a passion for learning how policy can help others. The internship program reflects Rep. Hogan's commitment to empowering the next generation of public servants and offers the opportunity to learn from Rep. Hogan and policy leaders throughout state government.
Through her role on the Advisory Board of the UMass Women into Leadership (UWIL) program, Rep. Hogan has the opportunity to teach young women about pathways into civic leadership. This summer, she hosted a number of interns from the UWIL program in addition to interns from the district.
The Office of State Representative Kate Hogan offers semester-based internship opportunities for college students.