By Nancy Arsenault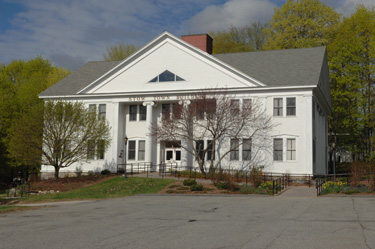 The town events calendar is filling up as quickly as is the fall school calendar, especially if town residents are looking for social and recreational outlets.
   Selectmen last night approved permits for a public Jazz Festival at the Collings Foundation on September 9 and the Eye of the Storm Equine Rescue gala fundraiser at Applefield Farm on September 22. The Center School official ribbon cutting and Open House will also take place on Saturday, September 22, at 2pm. That's a day also selected by the Harvard Firefighter's Association to host a memorial bicycle race that will pass through the northeast corner of town. On Saturday, October 13, the Stow Conservation Trust will return to the Collings Foundation for their annual Harvest Ball, while the popular Stow Gobbler Road Race received a permit for their annual Thanksgiving Day Run that last year attracted over 800 runners.
   For those residents who remain civic minded amidst all of this activity, September 11 is the date that the Selectmen and other Boards will meet jointly to addresses the committees preparing the concepts for all three capital projects – the Library, fire station and Pompo reuse plans. This evening meeting is open to the public, all in preparation for the October 29 Special Town Meeting. Also, on September 19, there will be a public forum, hosted by the town's two cable television committees, to discuss the renegotiation process with Comcast and to gather public input.
Reuse & Recycle
   The Nashoba School District had scheduled a public sale of the remaining furniture and fixtures in Pompo school, to be held last week, only to cancel it 24 hours before it was to take place.  Town officials protested the sale of items they felt could be of use to town departments, or had possibly been purchased by the town originally.  They also felt the Town should have been notified that such an auction or public sale would take place.
   On Monday, Superintendent Michael Wood informed town officials that Stow was now welcome to all of the remaining contents of the school building,  which would cancel any future sale run by the school district.  The remaining contents consist mostly of tables, chairs, desks, bookcases, some writing boards, carts and various shelving. The Recreation department, Council on Aging, Library and other town groups expressed interest in retaining these pieces, primarily for future use in a Community Center.
   The Board voted to accept Wood's offer to transfer possession of all remaining contents to the Town of Stow. The Board will be notifying other town departments that pieces must be marked for their use within the next week, or the items could be permanently removed or offered to others.
A Little Piece of Land
   Emily Beyette, a direct descendant of the Gleason family, came forward to request that the Board consider selling her a .02 acre parcel of land, adjacent to her residential property on Gleasondale Road.  This land, now town-owned, was deeded to the town by the Gleason family in the 1800s to locate a one-room schoolhouse, which is no longer there. Beyette would like to reacquire the parcel and bring her lot back to its original size and layout, allowing her to expand lawns and gardens.
   The Board decided that an evaluation procedure would have to be followed before making a quick decision. They were wary of setting a precedent that might not be applicable to other situations. They agreed to gather opinion on the matter from the Planning Board and other boards. Town Administrator William Wrigley also told the Board that to sell a piece of town-owned land would also require a vote of Town Meeting.
Other News
   Gordon Landis was appointed as a voting member of the Board of Health. He is  an environmental sciences professional who had served on this same board ten years ago. Two Eagle Scouts were recognized for their achievements. Harrison Krantz built an information kiosk at Stow Community Park and Eric Benoit landscaped the fire station grounds as part of their Eagle Scout community service efforts.