While I'm not particularly looking forward to the winter weather, there's something comforting about the cool nights we've been having. It's nice, for now, to change into warm, comfy clothes and curl up under the blankets again.
And with the fall weather comes football. Go Pats and Go Nashoba! We welcome back Jordana Bieze Foster who will be covering many of the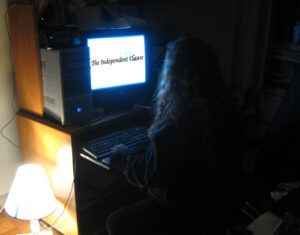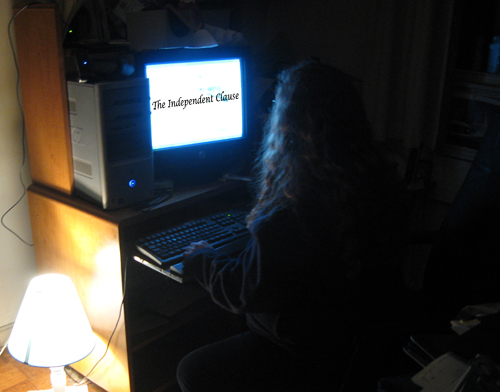 Nashoba games again this season. Our thanks to her and also to Michael Wyand who provided some terrific photos of this week's game. And the game was nearly picture perfect with the team coming out strong and taking the win on Nashoba's new turf field. Read all about it in Jordana's article.
There is a ton to read in this week's print issue. There are articles everywhere! Well, maybe not everywhere, but on quite a few pages, so be sure to catch up with all the news and information. And Ann's pizza. And Nancy's junk.
Overall, subscription delivery went relatively smoothly, especially considering the volume of subscribers we processed in a very short timeframe. We're still working on making the website password protected, so it will remain open to all in the meantime, with a more limited number of articles available than will be posted after specific areas are only accessible to subscribers. When visiting, please don't forget to click on the advertisements. Let them know you saw them here… or there, as the case may be.
Insanity: doing the same thing over and over again and expecting different results. While this may not be, in fact, true, there is something to be said for the concept. I apparently have a touch of the insanity. After 20 years of living in the same house and coming down the same set of stairs every day, I STILL forget to move my hand at the end of the bannister, catching my fingers on the spot where the bannister is attached to the wall at least once per week. And it hurts. Every time. Clinically insane? Perhaps not. But really not all that bright.
Cyndy Bremer, managing editor; [email protected]
Look for these stories in this week's print edition on sale here, or subscribe for home delivery here
Capital Projects Weigh In With Costs
ESBC Looking Forward to Completion
Guiseppe's-by-the-Mall
State Primary Results
New Principal Seeks Accomplishments
Varsity Sports Round Up
Letters to the Editor
And More!