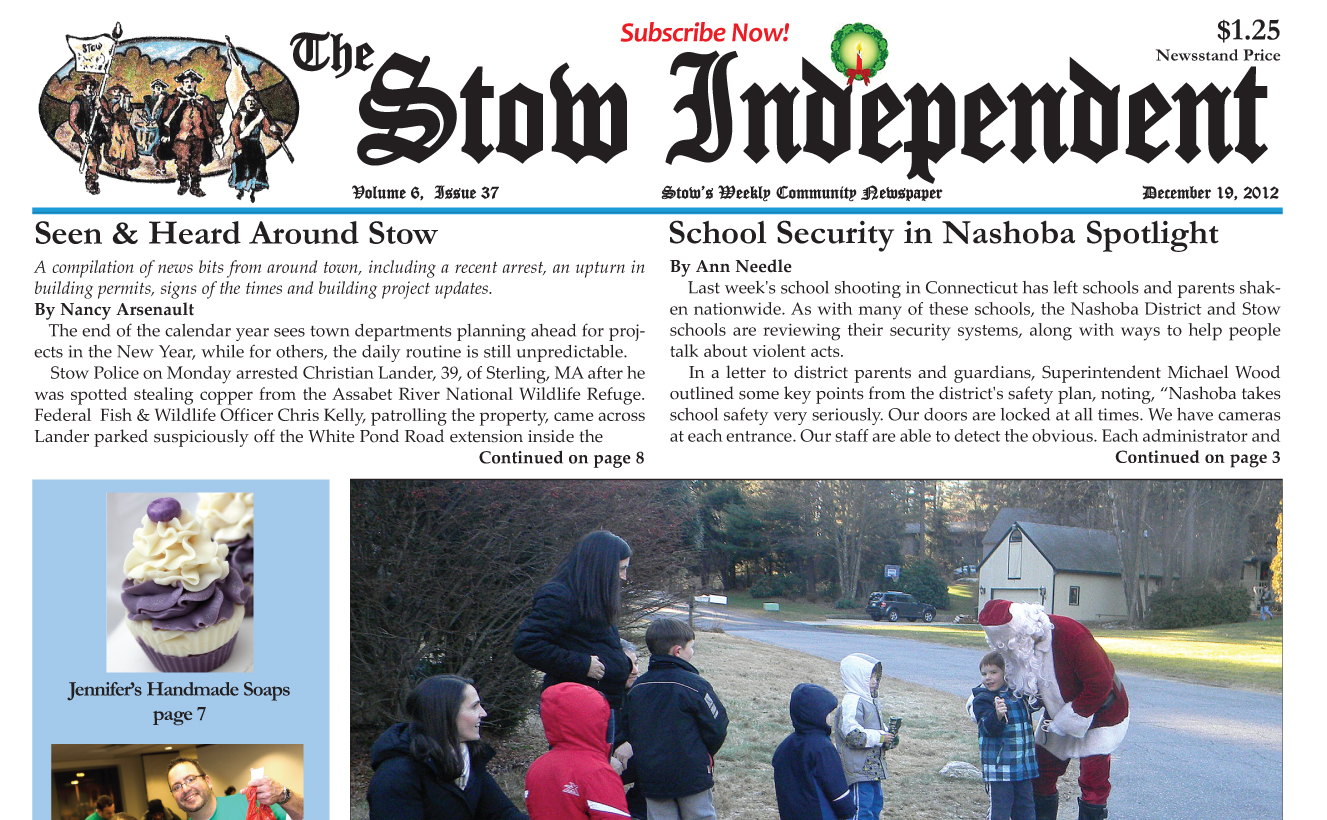 Look for these articles and more in the December 18 print edition available to buy here or, better yet, subscribe for weekly home delivery
A compilation of news bits from around town, including a recent arrest, an upturn in building permits, signs of the times and building project updates.
School Security in Nashoba Spotlight
Last week's school shooting in Connecticut has left schools and parents shaken nationwide. As with many of these schools, the Nashoba District and Stow schools are reviewing their security systems, along with ways to help people talk about violent acts.
Get Creative with Rec
In the spring, summer and even in the fall, it's easy to find a place to hold Recreation programs to keep Stow residents moving and learning. But once the cold weather sets in, everything moves inside and space is at a premium. "In winter, space is tight," explained Recreation Director Laura Greenough. "Now with Pompo out of commission, we don't have that space at all."
Stow Firefighters Honored at "Firemen of the Year" Awards
Small Business Spotlight: Jennifer's Handmade Soap
The Greg Hill Foundation hosted the 3rd annual Christmas Toy Giveaway. 
Puzzles 
Classifieds
And more!