Like many others, we are watching our supply of wood for the woodstove dwindle far more quickly than expected. We really thought we were set for the season, with some to spare. We supplement with oil heat and after the earlier cold snap(s), we decided to get more oil and we're still running low on wood. This cold can't last forever, right? Right??
The Recreation Commission's Tim Allaire, who oversees the outdoor rink schedule at the Stow Community Park, is one of the few people I know who is quite excited about this cold! Anticipating another good week of skating ahead, Tim said that there have already been 22 skating days so far this season, beating last year's total season by 3.
He also wanted to point out that the Learn-to-Skate program held on Saturday mornings is FREE to all residents and all ages are welcome. He wanted to know when I would be hitting the ice. Well, considering it wouldn't be my feet hitting the ice, at least for very long, I think I'll pass for this year…and next. I'd like to keep my tailbone in one piece – and in the same place nature intended it to be. I just don't think it would fit comfortably in my neck. But thanks for the invite Tim!
My thanks to Mary LaPalme who wrote suggesting an article on the upcoming Democratic and Republican Town Caucuses. Ann Needle took up the cause and readers can find out more about how the caucuses work and how to get involved in either party in her article starting on page 1.
Although we can't follow every lead that's sent our way, we absolutely appreciate article suggestions. Please feel free to send me your ideas.
The Stow Cub Scout Pack 39 held their annual Pinewood Derby last Saturday at St. Isidore's Church. I am proud to say that my grandson, Maddox, won second place in the Tigers group and he and the first place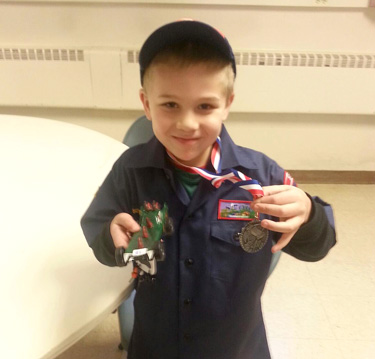 winner, Robert E., will go on to the District Finals for their age group. In the Wolf through Webelos dens, four boys will head to the District Finals, as well. Although I wasn't able to be there due to a conflict with my son's basketball schedule, I heard from my daughter how great all the cars were and how much fun the boys had.
Congratulations to all the Cub Scouts (and their parents) for all of their hard work making their cars and participating on Derby day.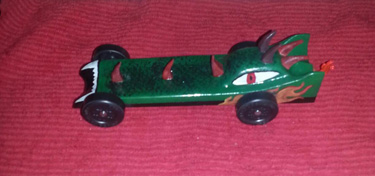 Cyndy Bremer, managing editor; [email protected]