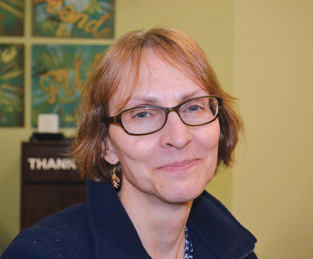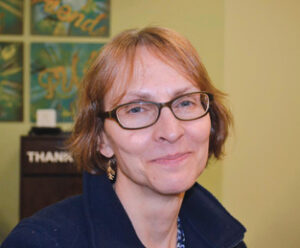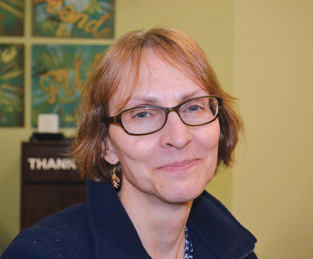 by Ann Needle
Stow is known for its passion for protecting the town's abundant conservation land. On February 28, one of the forces behind this movement received a valued state honor.
Last month, the Stow Conservation Commission's Ingeborg Hegemann received an Outstanding Achievement in Conservation Award from the MA Association of Conservation Commissions, which provides education and training for the state's volunteer-lead conservation commissions.
The official nomination, submitted by SCC Chair Cortni Frecha and Coordinator Kathy Sferra, began with, "It is truly hard to know where to begin in cataloging Ingeborg's many contributions to wetlands protection in Massachusetts over the past 30+ years." Part of this issue may stem from Hegemann's two-page, single-spaced resume that devotes equal space to professional and conservation-related volunteer service, no fluff in sight.
A short summary of Hegemann's relevant experience includes serving with the SCC in various roles (including several years as chair) since moving to Stow in 1993. The nomination pointed out that, "She also very willingly donates her time and expertise to wetland delineation for town-sponsored projects — which is very much appreciated by other boards and departments and saves the town's funds for other needs."
Professionally, Hegemann is a vice president for BSC, Inc., managing the Ecological Sciences group and serving as a wetlands scientist and environmental consultant.
Hegemann credited her upbringing in Nyack, NY, as the first step in getting her knee-deep in volunteering and environmental protection.
"My dad was always taking us on hikes," Hegemann recalled of her family, "He's the one who taught me what the [species of] different trees were." As for volunteering, she laughed, "Volunteering was a family given. I started volunteer work when I was 10. It's in our genes."
Play-time of the 1960s swayed Hegemann toward battling for a better outdoors. "We played in piles of asbestos," she said of the industrial trash regularly found around her neighborhood. Swimming in the Hudson River, Hegemann recollected, "I can never get that oily feeling out of my mind."
Overall, Americans now are much more environmentally aware, but Hegemann stressed there is more work to be done. Participating in the voluntary OARS (Organization for the Assabet Sudbury and Concord Rivers) annual clean-up over the past few years, she reported that items constantly turning up in the litter included cigarettes, nip bottles, and fast food wrappers.
 Wetlands and Beyond
It is easy to gather from Hegemann's award nomination that she is devoted to wetlands protection. For those who are shy — especially in Stow's outdoor-oriented culture — about asking exactly why wetlands are vital, Hegemann explained that these areas feature, among other traits, ground water close to the surface, allowing certain types of plants to survive that are precious to the environment. Also, take them away, and there is less spongy soil to soak up extra water and trigger flooding in some instances, she said.
Hegemann pointed to a good example of wetlands as those around the land for sale on Hudson Road. She observed that, as with many wetlands, "it's Bluebird heaven."
But, even in Stow, Hegemann acknowledged that land conservation sometimes gets a bad rap from those anxious to bring in more economic development to help lower taxes. While this is a good goal, she maintained that it is state laws, rather than the whims of environmentalists, that mostly regulate what is done with the area's land.
What this environmentally protected land is good for is recreation, and Hegemann said the SCC is devoted to bringing more of it to town.
She said the SCC would like to see the Stow Conservation Trust (which is non-profit, devoted to protecting open space) bring back its walk from a few years ago around the "emerald necklace" surrounding Stow. This necklace consists of about 10 miles of protected land circling the town, and took most of the day to complete, "but it was amazing how easy it was to hike that," Hegemann remarked. The SCC sponsors an annual New Year's Day hike around the Marble Hill conservation land, something Hegemann said has become a very popular year-launching activity.
Overall, Hegemann praised Stow as "doing things right. We're working on providing affordable housing. We have a sensitivity to really unique [land]. We try to direct people toward land that will have less of an environmental impact." And, town boards have real respect for the SCC's work, she added.
The Stow Board of Selectmen recognized Hegemann for her MACC award and her contributions to town conservation efforts at Tuesday night's Selectmen's meeting.