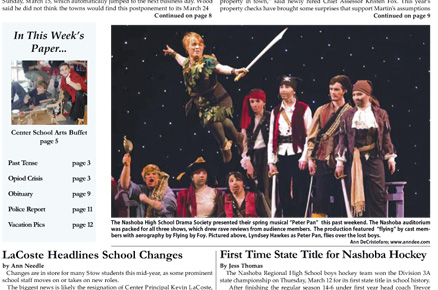 Subscribe for Home Delivery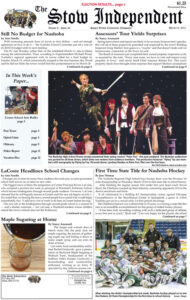 Along with the articles featured on our website, you will find the following in this week's print edition:
Still No Budget for Nashoba
With increasing pressure from its towns to trim dollars —and not enough agreement on how to do it — the Nashoba School Committee put off a vote on its 2015/16 budget until its next meeting…
First Time State Title for Nashoba Hockey

The Nashoba Regional High School boys hockey team won the Division 3A state championship on Thursday, March 12 for its first state title in school history. After finishing the regular season 14-6 under first year head coach Trevor Short, the Chieftains ramped up their intensity, outscoring opponents 10-0 in the district semifinals and finals…
Governor's First Opioid Crisis Listening Session
As the number of drug overdose deaths in the Commonwealth continues to rise, members of the Opioid Crisis Working Group created by Governor Charlie Baker gathered this past Tuesday, March 10th at Quinsigamond Community College in Worcester for the first of four public listening sessions. Hosted by Worcester County Sheriff Lewis G. Evangelidis, over 400 people attended the event which was designed to gather feedback and ideas on the best ways to halt the current epidemic…
Past Tense
Community Photos and Announcements

Classifieds
Puzzles
And more!