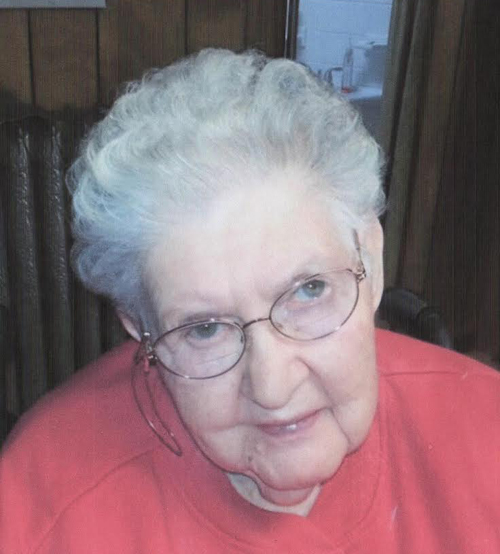 Warren Mason, 73
Warren Charles Mason, 73, a Stow resident for 37 years and formerly of Lynnfield, died unexpectedly Saturday, July 9, 2016 at the Emerson Hospital in Concord. He was the beloved husband of 40 years to Brenda L. (Thomas) Mason.
Born in Malden and raised in Lynnfield, he was the son of the late Charles W. and Mary E. (Carlin) Mason. A graduate of Lynnfield High School, Class of 1961, where he played football, baseball and basketball, he then served honorably as a radio operator in the US Air Force from 1963-67 during the Vietnam War. He graduated from the University of Massachusetts-Amherst with the Class of 1972, where he was a member of the UMass baseball team that competed in the 1969 College World Series. Mr. Mason worked in sales in the computer industry until his retirement. He loved time with his family and friends, Daisy the dog, playing golf and was a frequent blood donor. He was an avid sports fan and especially loved the Boston Red Sox.
In addition to his wife, he is survived by two daughters, Emily Mason and husband Rick Morse of Washington, D.C., and Carolyn (Mason) McDonald and husband Steven McDonald of Vancouver, B.C.; a grandson Luca Charles Morse; a sister, Linda Cardavelli and husband Rick of Port St. Lucie, FL., and nieces and nephews: Michelle Carlson, Marci Bernardi, Eric Thomas, Laura Thomas, Alison Piva, Jonathan Piva, Shana Carlson, and Shawn Carlson.
Visiting hours are Thursday, July 14th from 4:00-8:00pm at the Acton Funeral Home, 470 Massachusetts Ave (Rte 111) Acton. Graveside services will be held Friday, July 15th at 11:00am in Forest Hill Cemetery, Forest Hill Ave, Lynnfield.
In lieu of flowers, memorial gifts may be made to the Jimmy Fund, Dana Farber Cancer Institute-Jimmy Fund, P.O. Box 849168, Boston, MA 02284-9168. Memorial page www.actonfuneralhome.com

Corrinne "Chicky" Adamsky, 63
Corinne A. "Chicky" (Gerlach) Adamsky, age 63, of Stow, passed away peacefully on Friday, July 1, 2016 at Wayside Hospice in Wayland.  She was the loving wife of 37 years to Howard Adamsky.
Born in Ayer on August 22, 1952, she was the daughter of Kathleen (Jones) and the late Oscar Gerlach.  Raised and educated in Pepperell, she graduated from North Middlesex Regional High School.
Chicky and Howard married in 1980 and soon settled in Stow.  She was a loving wife and homemaker caring for her family and later worked as a recruiter for American Express Co. Chicky was, in reality, far more then a homemaker. She did it all and took care of her family and her friends in grand fashion.
She enjoyed spending time at Hampton Beach, especially the Ashworth Inn with her family. She also enjoyed cooking, visiting NYC, hosting dinner parties, relaxing near the pool, decorating her home and sitting by the wood stove during the winter months.
Chicky invented the "winter house-summer house" by swapping around her furniture to face the pool in summer and the wood stove in winter. Her beloved dog Bubba was always found by her side. (When I say always, I mean always). She enjoyed taking pictures and making albums, great Italian restaurants, room service and pontoon boats to be found on lakes in New Hampshire, specifically lake Winnipesaukee . She loved life and was so easy to make happy.
Along with her husband, she is survived by her children William Jacobs of Acton, Jake Adamsky and his wife Catherine of Worcester, Nicolai Adamsky and his wife Nina of Framingham and her grandson Mason Adamsky.
Family and friends  gathered to honor and remember Chicky on Tuesday, July 5  at the Fowler-Kennedy Funeral Home, 42 Concord St., Maynard.  Her funeral service was held on Wednesday, July 6 at the funeral home.  Burial followed at Brookside Cemetery, Stow.
Donations in her memory may be made to Buddy Dog Humane Society, 151 Boston Post Rd., Sudbury, MA 01776
Eleanor  Kolenda, 93
Eleanor L. (Larrabee) Kolenda, 93, a resident of Stow since 1953, died Wednesday, June 29, 2016 at the Emerson Hospital in Concord.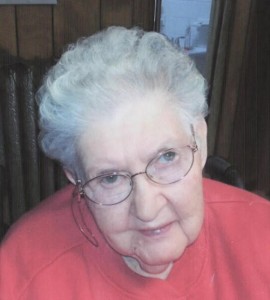 Born in Concord and raised in Acton, she was the eldest of three daughters of the late George Wesley Larrabee and Margaret E. (Whitney) Larrabee. A graduate of Acton High School and secretarial school, Mrs. Kolenda was a clerk at Sentry Insurance in Concord for many years before retiring. She loved visits to Georgetown, Maine and trips with the seniors from Stow, Berlin and Maynard. After her retirement she especially enjoyed gardening, with roses as her specialty.
Mrs. Kolenda was the widow of Anthony E. Kolenda, and the mother of the late A. Edward Kolenda, Jr. She is survived by her loving family: children Lois Smith and husband Jack of Acton, Richard Kolenda and wife Kathy of Groton, Brian Kolenda and wife June of Stow, Glenn Kolenda of Stow; her daughter-in-law Jen Kolenda of Hardwick; 8 grandchildren and 9 great-grandchildren. She was also predeceased by her sisters, Florence Watkins and Janet Ward.
Visiting hours were Friday, July 1 at the Acton Funeral Home, 470 Massachusetts Ave (Rte 111) Acton. Graveside services were held  Saturday, July 2  in Glenwood Cemetery, Maynard, with Rev. Elizabeth Magill of the South Acton Congregational Church officiating. Those who wish may make memorial gifts to the American Heart Association, P.O. Box 417005, Boston, MA 02241-7005, also online t www.heart.org. Memorial page www.actonfuneralhome.com