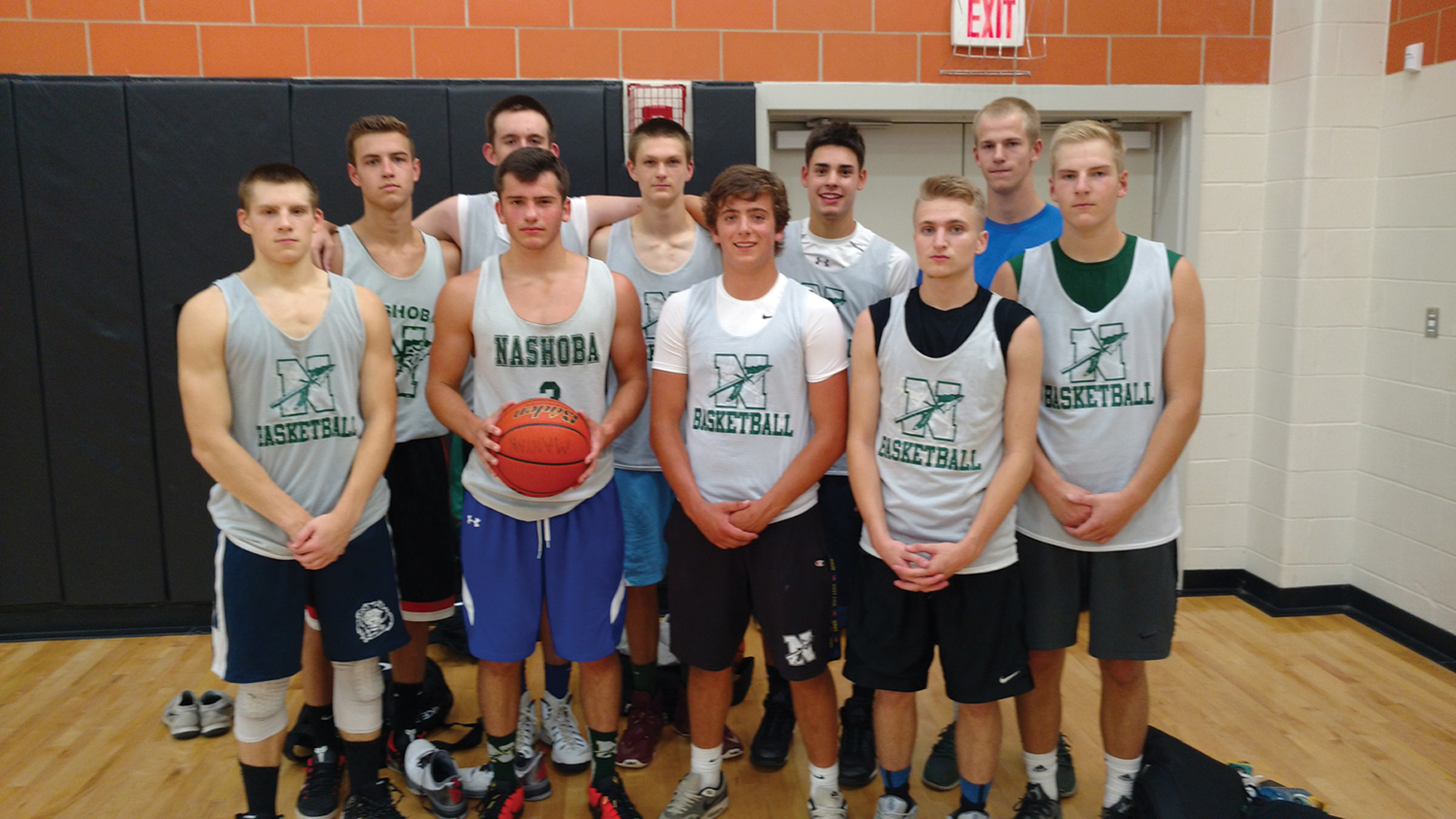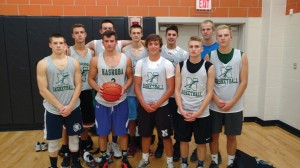 By Michael James LeClair
It's never too early to start preparing for next season, just ask the Nashoba Regional boys' basketball program.
The Chieftains have put the finishing touches on their 2016 summer basketball season as the squad took the varsity summer league championship title on Monday night, after competing against some of the top programs not only in Central Massachusetts but all over the state.
Since the middle of June, members of the Nashoba squad have been traveling to Maynard High School and nearby Fowler Middle School on Monday and Wednesday nights to square off with 11 other teams from 10 other schools in the league and keep their basketball skills sharp and ready for the 2016-2017 winter season.
"This summer league is a great experience. A few years ago I was in their shoes as a player and now I get to experience it from a coaches standpoint," said Nashoba 2014 graduate Nick Campana, who is coaching the Chieftain squad during the summer league. "It's a great time to work on your game with your teammates. It's a lot of fun."
The list of participating schools is an impressive one featuring six Central Mass. programs including: Nashoba, Clinton, Assabet Valley Tech, Littleton, Hudson and Maynard. The host Tigers have two teams entered into the league. Outside Central Massachusetts the league features Waltham, Concord-Carlisle, Acton Boxborough, Lexington and Lincoln Sudbury.
"This is a great opportunity for us to go out there and practice our sets and work as a team and build up chemistry," said Nashoba's Andrew Fish. "We play some really good competition so this is a chance for us to get some work in against some strong teams. Personally, I'm just trying to get better as a player and improve my game heading into next season."
Games are broken up into two 20-minute halves using running time, and are officiated by two board certified officials.
The Chieftains dominated through the regular season, winning all 10 games they played and earned the number one seed entering the playoffs. In the opening round of the tournament Nashoba locked horns with eighth seeded Hudson.
The Hawks but up a fight hanging tough for much of the first half but a run at the close of the first half gave Nashoba a double-digit halftime lead and in the second half the Chieftains never looked back as they notched a 70-52 victory to secure their place in the semifinals.
"This is a great experience to go out and play with your friends and try to get better as a player and as a team," said Nashoba's Andrew Snoddy following the Hudson win. "It's a lot of fun. During the season it's more serious but summer league is more of a laid back atmosphere and it's a good time."
Last winter, under head coach Danny Ortiz, the Nashoba varsity basketball team had a stellar campaign. The Chieftains captured their first Clark University High School Tournament championship since 1977 with a win over Groton-Dunstable. Nashoba concluded the regular season with a 15-5 overall record and entered the Central Mass. Division 2 Tournament as the fourth seed. An emotional 54-52 victory over Medway propelled the Chieftains to the semifinals at WPI in Worcester. That was where the magic ran out as Nashoba fell to top seed and eventual sectional champion Concord-Carlisle.
On Monday night, the Chieftains faced Concord-Carlisle once again, this time coming  away with a 54-39 victory and the title of League Champions.