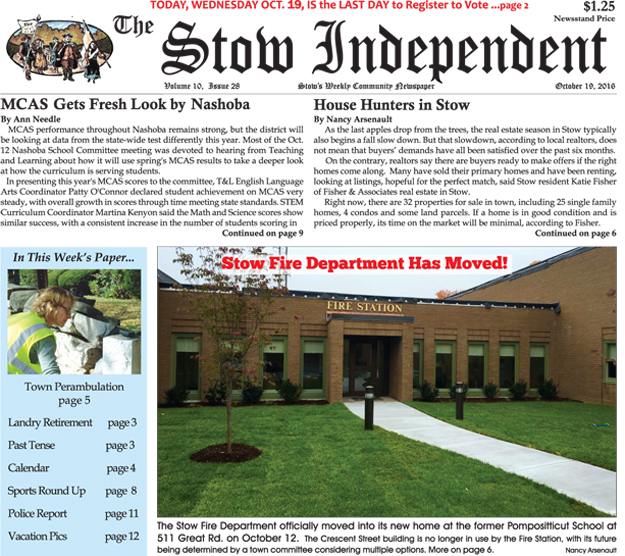 Along with the articles featured on our website, you will find the following in this week's print edition:
House Hunters in Stow
As the last apples drop from the trees, the real estate season in Stow typically also begins a fall slow down. But that slowdown, according to local realtors, does not mean that buyers' demands have all been satisfied over the past six months…
Setting up Shop in Stow
Stow recently welcomed several new businesses to both sides of the lower village shopping area. These include a Verizon Wireless store; IZA Designs, specializing in screen printing for apparel; and Professional Aesthetics, offering skin care treatments. A new party option for kids and an orthodontist office are featured below…
Also in this week's Print Edition…
Past Tense
Community Photos and Announcements

Classifieds
Puzzles
And more!