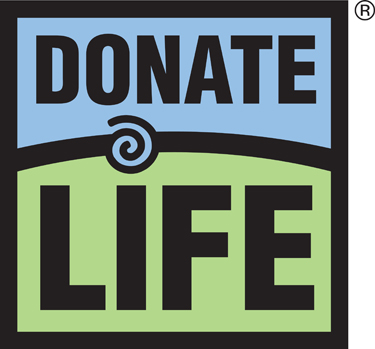 By Ann Needle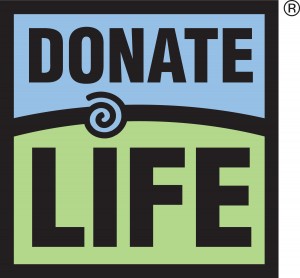 Stow rejoiced last month when 5-year-old Ari Schultz received a long-awaited heart transplant. While his family was the first to say that the transplant process is difficult and not a guarantee for the recipient, they knew that another family, in the midst of heartbreak and loss, had given Ari a fighting chance by donating their loved one's organs.
With donor organs in short supply, not enough patients get that chance before it is too late, said Stow's Carole Sureau, who has first-hand experience with the process.
April has been designated Donate Life month by non-profit donation advocacy group Donate Life America, with the target of increasing interest in arranging for organ donations.
Sureau worked at the former New England Organ Bank (now the New England Donor Services) as a Hospital Relations Coordinator, working with hospitals to learn if the hospital missed opportunities to refer patients for organ donation, and, if so, why.
Former colleague Denise Batchelder is a Regional Team Leader with New England Donor Services, an affiliation of LifeChoice Donor Services and the New England Organ Bank, the federally designated organ procurement agencies for the New England area. Batchelder works with families that are in the position of making potential organ donations from loved ones.
The personal and professional experiences of Sureau and Batchelder shine some light on the arduous process Ari Schultz has experienced as an organ recipient. Ari had two prenatal surgeries for critical aortic stenosis and evolving hypoplastic left heart syndrome, though the family knew he would likely need a heart transplant in the future. After years of medical complications, Ari waited at Boston Children's Hospital about 200 days — with no guarantee of a donated heart — when a heart came through on March 3.
"The dichotomy for pediatric transplants, there are very few donors of the appropriate size," Batchelder noted. As an example, there were about a dozen heart transplants across New England in March, mostly adults, and that was a very busy month, she said. Though there are not enough donated organs anywhere, Batchelder noted that pediatric heart transplants are an even tougher challenge.
Batchelder explained that, as with adult hearts and livers, the pediatric heart must match the recipient's height and weight very closely. And as with any donated organs, the heart must match up as closely as possible to the recipient's blood type and antigens (proteins in the body's cells). Also considered are lab results, medical history, and clinical condition of the donor. All of this information is entered into the data base of about 60 nationwide regional organ centers that include the New England Donor Services, objectively matching potential donor and recipient by these data points, she said.
Even though the computer makes a potential match medically, distance from donor to recipient is a major consideration for a heart donation. The heart must be transported to the recipient within four to six hours of being recovered, usually limiting New England recipients to donors in the eastern half of the U.S., said Batchelder. She explained that this transport time limit is the same for lungs, but varies for other organs. This adds to the decision-making for accepting organs for a specific recipient.
Along with a continued reluctance for organ donation among some families, the shortage is compounded by the fact that only about 1 to 2 percent of people pass away in a manner that allows organs to be donated, Batchelder stressed. For instance, a person pronounced dead at the scene of an accident would not be an eligible organ donor, she said. "It's not like the movies."
As Carole Sureau explained, it can be too late to donate an organ if the heart has already stopped, so hospitals need permission to procure an organ before life support is withdrawn. And it is during what Batchelder called "that very difficult period," when it is clear the person will not survive, that she must approach the next of kin about donating.
A Different Legacy
Both Batchelder and Sureau personally know how organ donations can be what Sureau termed "about the stars aligning," and the impact on a family.
"My husband died waiting for a liver," Batchelder said. In 2000, after her husband was determined to be in need of a liver transplant, Batchelder said her son was identified as a possible live donor — before discovering he also had liver issues. Batchelder noted that she was not considered a candidate to be a living donor.
Later, as confident as Batchelder said they were that he would receive a liver, fate intervened. Though a liver donor was identified and her husband was called in to the hospital to prepare for surgery, her husband's kidneys then shut down. The donated kidney was found not acceptable. Batchelder's husband passed away within 10 days. She reflected, "It was a slippery slope, finding the donor within the time before the recipient is too ill to receive the transplant."
A successful transplant is likely to extend the recipient's life and better health, although it is not without complications. Carole Sureau's older son was diagnosed with a congenital kidney condition as a child. By the time he was a teenager, he was in need of a kidney transplant. Carole became the donor even though she was not an "optimal" match, but did share the same blood type. Donated kidneys — as with any organ — can last for many years, but do not necessarily last a lifetime. Her son, who is now in his 30s, enjoyed 19 years of a transplant, but currently awaits another kidney donation and is on dialysis, Sureau said.
Sureau emphasized that she donated her kidney to help her son sidestep complications such as dialysis, and was comfortable making a donation not considered medically perfect, but close enough. Said Batchelder of the donation process, "We're not looking for perfect organs. We're looking for organs for people who are needing to get better organs, because their own are failing."
Over time, the public is accepting the message that it should consider organ donation for themselves or a loved one, Batchelder said. Some schools even are wrapping the message of the importance of donation into driver's education classes, though no one can legally designate themselves as a donor until age 18, she said.
Choosing to donate a family member's organs can leave what Batchelder termed "a different legacy." She recalled speaking with families after they chose to make that donation. "They were so joyful about it. They said that, at the [funeral] service, it was the only thing that pulled them through."
For years, those who have wanted to donate their organs after passing away have been able to indicate that on their driver's licenses. Potential donors also can be registered at DonateLifeNewEngland.org.