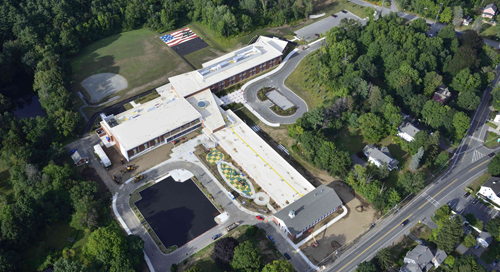 By Ann Needle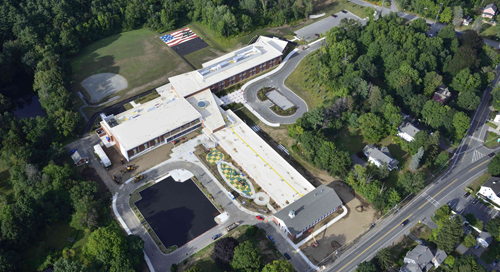 Housing does not come cheaply in Stow, but one organization recently gave the town a top rating for offering affordable housing – compared with the rest of the area –  that comes with top-notch schools.
Realtor.com, an online real estate trade publication, issued its report last month on the top 10 most affordable towns in the U.S. with the best schools. Stow made the top 10 list for both elementary (Center) and middle (Hale) schools.
To determine its top schools list, realtor.com reported that it analyzed ZIP codes within the top metropolitan areas in the country that contained at least one public or public charter school ranked eight out of 10 or higher by GreatSchools (www.greatschools.com).
Realtor.com further explained that the monthly cost of owning a median-priced home in each of these top 10 markets averages only 23 percent of the median household in the town — 41 percent less costly than each town's surrounding metro area. Average household income for these towns is $106,525, compared to the national median of $57,462, Realtor.com noted.
Center was rated ninth on Realtor.com's list of top 10 affordable, top-quality school districts, while Hale came in eighth among middle schools. With Stow's 2017 median household income at $139,622, and a median home listing price of $504,750, Realtor.com computed that the town is 45 percent more affordable than its surrounding metro area, and 23 percent more affordable than the U.S. overall.
As for the GreatSchools ratings (which Realtor.com used to calculate education quality),  Center earned an eight out of 10, and Hale was at nine out of 10. GreatSchools explained that it rates schools on a mix of as much data as possible provided by the state.
For Center and Hale, those ratings were based on factors such as general test scores, test scores for low-income and disabled students, racial and ethnic diversity, student/teacher ratios, and academic growth.
Taxes and High School
Stow residents may question whether the town's traditionally high tax bills — not factored into Realtor.com's formula — make Stow's great schools not so affordable. According to data from Mass.gov, Stow's 2016 residential/commercial tax rate of $20.59 per $1,000 was the 21st highest among Massachusetts' 300+ municipalities.
Still, Stow Realtor Katie Fisher maintained, "Stow is a great value, and it goes deeper than great schools – golf courses, many small in-home businesses, low crime, a great Police Dept., a great Fire Dept., and an amazing Recreation Dept. I say you can find just about anything you want within 20 minutes, from skiing and swimming to great food and shopping."
Another question could be how the town's students fare when most of Stow's children move on to Nashoba Regional High School in Bolton. Though Realtor.com did not rank NRHS in its top 10 affordable vs. quality markets for high schools, GreatSchools does rank the high school at eight out of 10 for quality, the same as Center.
While Stow can certainly take pride in the rankings, one school administrator has his own take on how to determine the quality of a school.
NRHS's new principal, Paul DiDomenio, commented that he saw plenty of high school ratings as an assistant principal at Algonquin Regional High School in Northborough, and has learned not to pay them too much attention.
He advised residents to look over the long term test scores and the variety of courses offered in any school. "Are all the students encouraged to achieve? What are the levels of engagement in [student] activities? A year out of school, how do students look back on their high school experience?"
Regardless of the ranking system, it seems Stow and Nashoba schools are a good value.