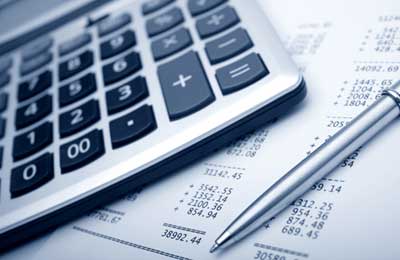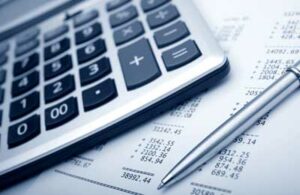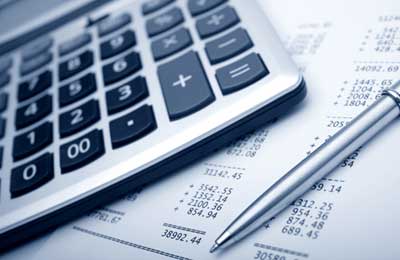 By Ann Needle
At the May 7 Annual Town Meeting, residents will vote on 60 articles as part of the Town of Stow's proposed fiscal year 2019 budget. Listed in the 2018 ATM Warrant, delivered with this week's Stow Independent, the articles map how the town plans to allocate its operating budget for the next fiscal year beginning July 1, 2018. Following are some of the highlights of the topics and Articles to be considered.
Stow Finances in Good Health
The Warrant shows Stow heading into ATM on solid financial footing. The FY19 budget projects town savings will make up more than 9 percent of the budget, the upper end of the 5 percent to 10 percent range suggested by bond rating agencies.
The vast majority of Stow's revenue comes from property taxes — more than 86 percent residential — along with local receipts (mostly auto excise taxes), state aid and free cash.
The FY19 FinCom budget chart shows a potential 9.1 percent increase in property taxes, with that figure being the maximum allowable 2.5 percent levy. However, further calculations by the Town Administrator and Town Accountant show that the property tax appropriation needed to balance the FY-19 budget is estimated to be $26,472,807, which, when compared to the FY-18 property tax appropriation of $26,151,939, is an increase of only 1.2 percent​, according to Town Administrator Bill Wrigley. In fact, with a projected surplus of $1,955,622 in the FY19 budget, the property tax rate is likely to drop. Specific numbers will vary based on what is voted in at ATM and other factors and will not be set until the fall.
As for spending, the majority of the Town's budget goes to education, with the Nashoba Regional School District and the Minuteman Regional Vocational Technical School District accounting for 61.5 percent of town expenditures. Each school district's assessment for Stow's portion of these budgets is voted on under Article 4: General Budget for Fiscal Year 2019 (line 74 and 75).
The General Municipal category, which includes all of the town-provided services, is almost 23 percent of the budget, while debt services make up about 8 percent of expenditures. The good news here — the non-school portion of expenditures should decrease by 1.45 percent in FY19.
The Consent Calendar
Heading into the Warrant, the Consent Calendar is composed of Articles 5 through 31. These are Articles described in the Warrant as those "for which past experience suggests that the action will be routine, non-controversial and predictable." These are designed to be approved with a single vote. However, the Town Moderator allows residents to call individual articles out for further discussion and separate votes, which they usually do.
Transfer to OPEB Trust Fund
This Consent Calendar Article calls for a transfer of $100,000 to the Town's OPEB (Other Post-Employment Benefits) Trust Fund. Here the Finance Committee commented that the current pay-as-you-go method of funding the Town's retiree benefits "is sustainable as long as the current workforce remains sufficiently large to pay for the retired workforce's benefits."
But, as the Nashoba Regional School Committee has discussed extensively over the past few years in funding OPEB, general accounting standards have been changing, calling for municipalities and school districts to switch from pay-as-you-go to a system accounting for future benefit costs. These future costs are expected to increase dramatically for many towns and school districts thanks to inflation and rising health care bills, making OPEB funding challenging.
Stow's Finance Committee also remarked under this Article, "It is worth noting that Town has increased the OPEB contribution from $50,000 to $100,000 this year to fund this currently unfunded liability."
Community Preservation Act "Does Not Affect the Tax Rate"
Beginning with Articles 30 (Community Preservation Expenses) and 31 (Community Presevation Reserves) in the Consent Calendar and scattered throughout the rest of the Warrant are several Articles related to programs under the state's Community Preservation Act.
As the Finance Committee noted at the end of each of these Articles, because residents already pay for these appropriations with a separate 3 percent assessment on their tax bills, the Articles would not affect the regular Town budget or tax rate. Some CPA Articles deal with routine administration and allocation of these funds, while others ask for voters to spend the funds on particular programs.
On the spending side, Town Hall would benefit under Article 42's request for $30,000 in CPA funds to replace its roof, while Article 43 calls for $175,000 in design funds to refurbish and restore that historic building.
Article 44 grants $65,000 to help fund ongoing restoration and repair of Randall Library, while Article 45 provides $20,000 for the planned Phase II of the upgrading of the Pine Bluff recreation area.
Stow Community Preservation Committee Administrator Krista Bracci explained that the CPC projects are paid out of four categories of CPA funds. The Library upgrades both would be paid out of the Historic Preservation funds, while Pine Bluff comes under the Preservation of Open Spaces category, she said.
The Affordable Housing category will not be used at this Town Meeting, she added. There also are Unreserved funds, slated to be used in Article 46 (below).
Article 46, the purchase of the Kunelius Land on Red Acre Rd., allows the Town to acquire a piece of property it has sought to purchase in the past without success. According to Conservation Coordinator Kathy Sferra, the Stow Conservation Trust has put down a non-refundable $22,500 deposit on the Kunelius property, consisting of almost 50 acres, south of Tuttle Lane. The down payment triggered a Purchase and Sale agreement with property owner Marilyn Kunelius for $450,000, she said.
Of that land, Sferra explained that 41 acres would be purchased as conservation land with $215,875 out of the CPA's unreserved funds. The remaining 9 acres is being purchased, for $225,000, for affordable housing by the Stow Municipal Afforable Housing Trust and does not need to be approved by the Town, she said. Sferra added that plans are to build no more than six affordable housing units on that 9 acres.
Sferra added that the Town tried to buy the Chapter 61 property several years ago, under their right of first refusal, by trying to match an offer of about $1.3 million. After Kunelius put the property back on the market about a year ago at $1.5 million, the town returned to negotiating when the price continued to fall, she said.
In regards to the total amount of proposed CPA spending this year, Krista Bracci noted that the level of is not unusual, and that some projects not fitting the criteria for funds were not accepted. She also mentioned that the percentage of the state's match for the funds has been dropping, so "we do try to be careful; we don't want to run out of money."
Capital Requests
Among the $399,450 in capital items the town is requesting are $80,000 for a Town Building HVAC system, along with $61,000 for a new energy system at Hale Middle School. (Each Nashoba District town subsidizes any capital items over $10,000 for its town's schools.) That energy system is part of the total $125,450 in capital expenses listed for Stow's schools.
According to Nashoba Interim Business and Operations Manager Pat Marone, the Hale energy system is the second phase of an upgrade to the existing heating/cooling management system at the school. "This represents a proactive approach," she said. "The old equipment in place is outdated and replacement parts are limited. Loss of some of these parts would require manual operation of the heating/cooling system, costing man hours and timely loss of heat controls for energy use. Some preliminary work has been completed by our in-house electrician."
One of these school capital items is $17,000 for a security update at Center School. Nashoba's Pat Marone explained that the card access system installed during construction of the new Center was compatible with the other systems in the district. However, the version of software supporting the equipment became obsolete and could not be upgraded. "The card access became intermittent. Though secure and locking during the school day, entrance to the building became difficult in some, not all, locations in the building," she said. New card readers and software are being installed to correct the deficiency.
Stabilization Fund for Nashoba Regional School District
Earlier this year, the Nashoba School Committee proposed establishing a fund for the ongoing, and potentially costly, maintenance of Nashoba Regional High School's turf field and track. The fund must be voted in by two out of three district towns. However, this vote does not appropriate money for the fund, with the SC noting that financing for the fund would likely come from its budget in future years.
Tax Relief for Seniors
The Assessor's Office has included an Article in past Warrants regarding tax relief for Stow seniors. But recent changes in the law could make these exemptions easier and more generous for senior residents, according to the Board of Assessors' Kristen Fox.
Fox explained that, thanks to Articles 34 through 37, many senior residents will see a doubling of their base exemptions, with future increases in their income and asset limits for qualifying for exemptions indexed to the cost of living. Also, the Articles call for a one-time vote, so "yes" votes at ATM would mean the Articles do not have to be voted again in future Town Meetings, she said.
"Basically, income and asset [limits] are ridiculously low. They've been the same as long as I've been an assessor," Fox said. "I saw a need for this. I see a lot of seniors at the [Assessors'] counter in tears."
Amendment to Temporary Marijuana Moratorium
Last year, Stow TM voted in a temporary moratorium on allowing recreational marijuana establishments. This was in response to the state's approval in November 2016 of a law regulating these establishments. The 2017 Stow TM moratorium ends Nov.1, just 6 days before Massachusetts resident vote on the final state regulations. This vote would extend the moratorium in Stow until December 31.
In the 2018 Warrant, the Planning Board reiterated its reasons for the moratoriums: "To allow the Town to undertake a planning process to address the potential impacts, which may include consideration of the Cannabis Control Commission Regulations, as well as potential updates to the Zoning and General Bylaws and Board of Health Regulations."
On the Ballot for Town Election
The Town Election takes place Tuesday, May 15, at Center School, 403 Great Rd., from 7am – 8pm. Residents will be voting in two members of the Board of Selectmen for 3 years; one member of the Board of Assessors for 3 years; one member of the Planning Board for 5 years; one member of the Board of Health for 3 years; two Trustees for Randall Library for 3 years; one Trustee for Randall Library for one year of an unexpired 3 year term (expiring 2019); and in the election's only contested race, one member of the Nashoba Regional District School Committee for 3 years.
** NOTE:** Finance Committee Chair Rich Eckel corrected numbers for Warrant Article #22. The corrected numbers read: "…the program pays employees with an Associate's Degree an extra amount equal to 5 percent of their salary, those with Bachelor's degrees receive an extra 10 percent…"