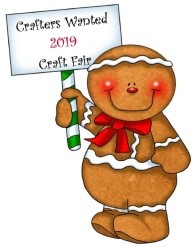 Sponsored by: Stow Friends of the Council on Aging
Attention: Artists, Artisans and Crafters! We are now accepting applications to reserve vendor sites at our upcoming holiday fair. We are looking for those vendors who have unique and hand-crafted items to sell.
Date: Saturday, November 2, 2019
Time: 9 am – 3 pm
Place: Pompositticut Community Center, 509 Great Rd., Stow, MA.
Information & Application
Questions
[email protected] or Susan Rondeau (978) 897-5338