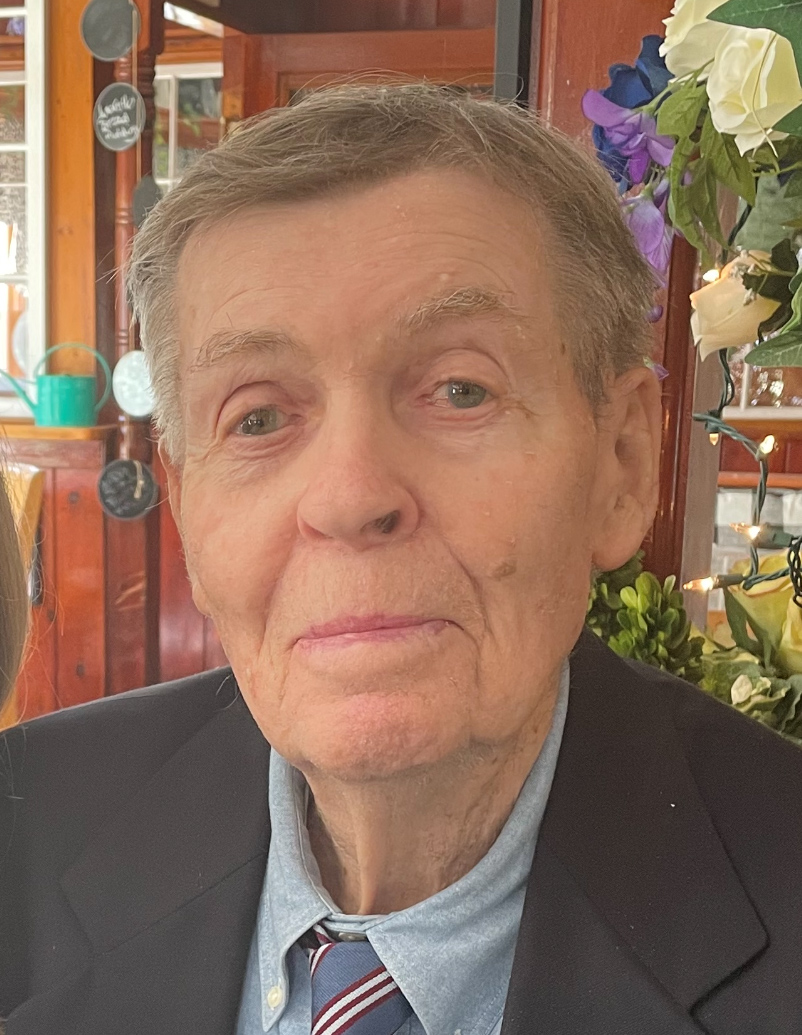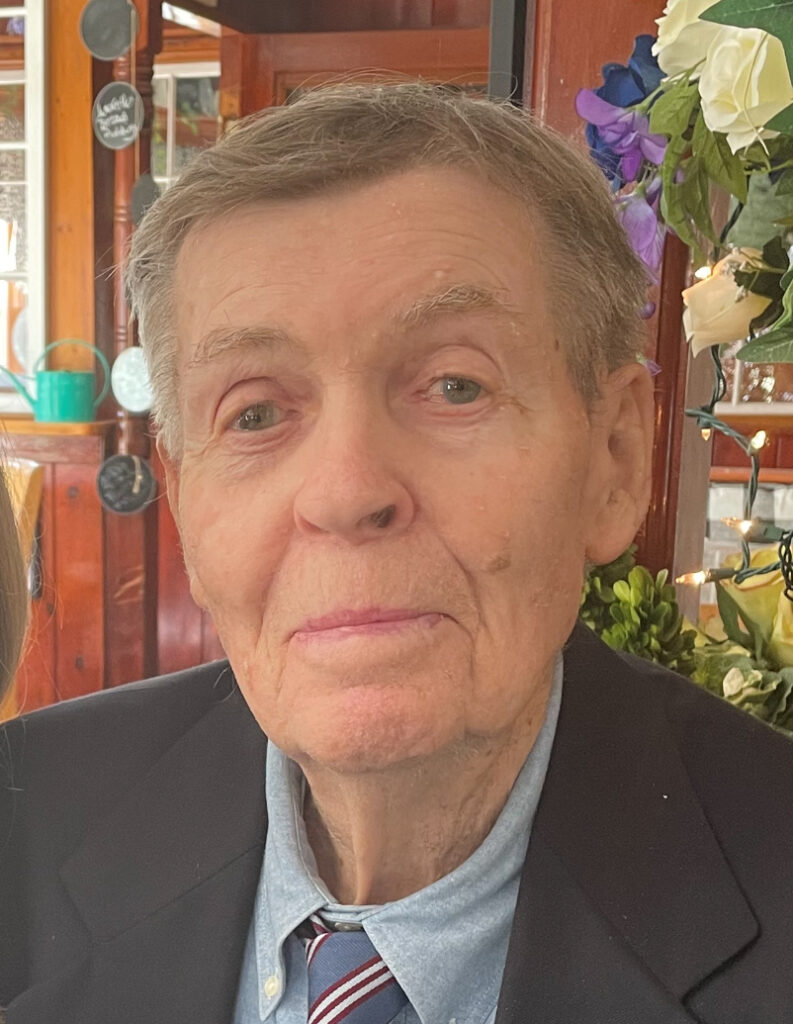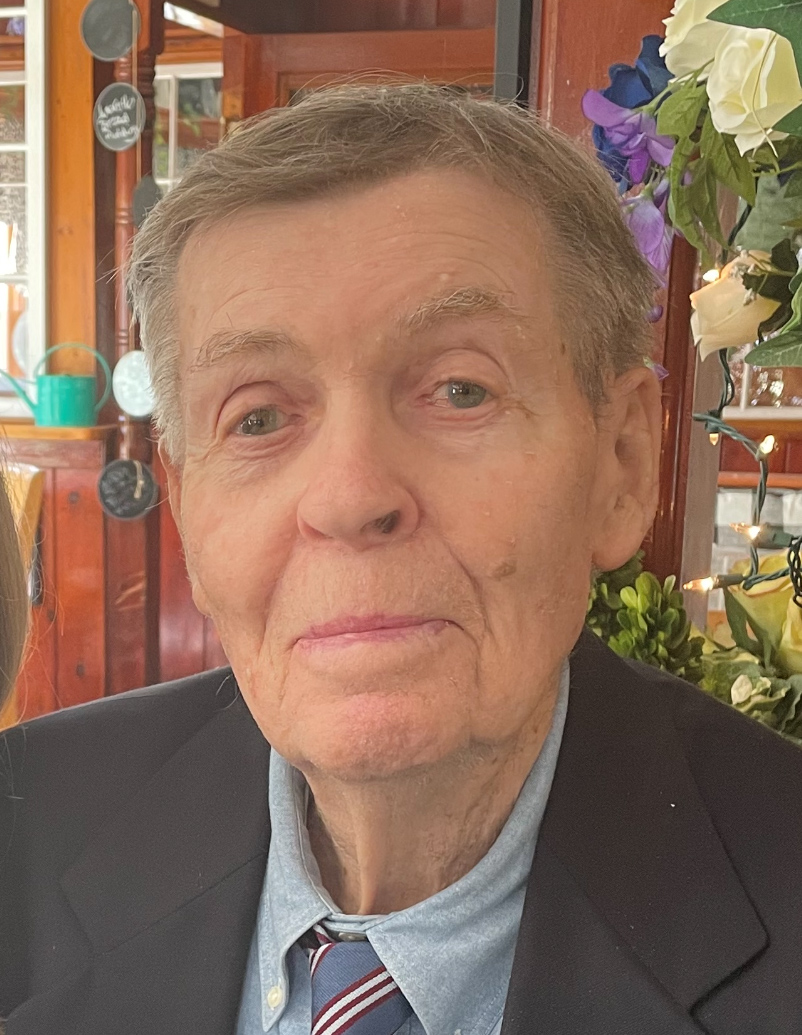 STOW–Thomas Joseph Kelly, Jr., age 92, passed away at a family gathering on December 26, 2021, at his daughter's house in Stow; the same home where he raised his family. He was surrounded by both his children, his sons-in-law, all his grandchildren and great grandchild. He left this world his way, including a slice of cake in hand and a glass of Bailey's by his side.
He was born and raised in Jamaica Plain to the late Thomas and Mary (Flynn) Kelly. He attended Boston Latin High School and earned a degree in accounting from Bentley. He spent his working career as a credit manager for Pepsi Cola, Foster Grant, Hammond Plastics and Digital.
Tom enjoyed gardening and he swam year-round. He spent his time reading history books, watching the Bruins, listening to Mitch Miller sing-a-longs and Irish music, and watching his favorite John Wayne and Errol Flynn movies. Many summer days you could find him poking around the pool at his elder daughter's home; the same pool he put in over 38 years ago. He would also collect the mail everyday from a post office box that they shared and deliver it to her home. Weekends he would drive out to Hopkinton to spend time with his younger daughter and her family. He took great pride in his Irish heritage. His vacations to Ireland, the old sod as he called it, with his wife and family were some of the highlights of his life.
Thomas was a man of deep Catholic faith who lived for his family. It was recently said that he was a man who modeled gentle, kind, mirthful and enduring leadership for his expansive family. He was the devoted husband to the late Elizabeth (Betty Ann Markham) Kelly and brother to the dearly departed Barbara (Kelly) Connelly. He is survived by his adoring daughters Ann Sabourin and her husband Mike and Mary Mann and her husband Ken. He was the cherished "Bapa Kelly" to his grandchildren Elizabeth, Matt, Mary, Brian, Catherine, Joey and Paul Sabourin, Julia, Emma, Anna and Michael Mann and great granddaughter Margaret Sabourin-Fletcher. His niece, Kelly Connelly Evans, endearingly described him saying, "He was his own man. A very stubborn 'Quiet Man.' The likes of which we won't see again but will cherish in memory."
Visiting hours will be held on Friday, January 7 from noon-8pm at his daughter's home at 46 Circuit Dr in Stow. A Mass of Christian burial will be held on Saturday at 9am at St. Isidore's church. Interment at Holyhood Cemetery, 584 Heath St, Chestnut Hill. In lieu of flowers, donations may be made to The Society of St. Vincent de Paul Boston, 18 Canton Street, Stoughton, MA 02072. Online guestbook at Tighe Hamilton Funeral home, tighehamilton.com. …