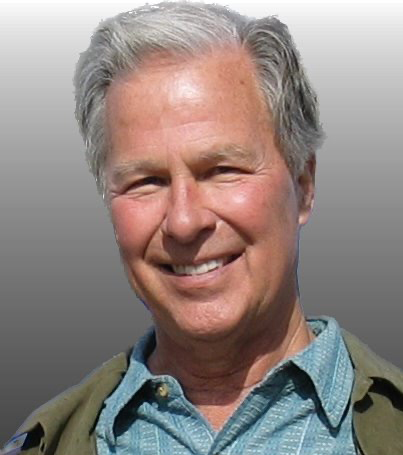 Clifton C. Smith, 82
Clifton (Clif) Charles Smith of Stow, MA, devoted husband and "hero" to Dyane J. Smith (Damiano), died peacefully Saturday, January 21, 2023 of mantle cell lymphoma at Massachusetts General Hospital. At his request, no public service will be held, but a celebration of life is planned for early summer.
Born Feb. 17, 1940, in Great Neck, NY, Clif was the son of Arthur Laird Smith and Florence Marion Smith (Spiltoir). He is survived by his beloved wife Dyane of Stow; son Eric Smith and wife Mary Lee York of Stow; son Bryan Laird Smith and wife Beth Krodel of Boulder, CO; brother Arthur (Larry) Laird Smith, Jr. and wife Marilyn Smith of Ashburn, VA; as well as grandchildren Jasper, Devin, and Brennan Smith of Stow, and Sofi and Laird KrodelSmith of Boulder. In addition, he leaves many adoring nieces, nephews, and cousins, as well as a wide circle of extended "friend-family" members.
After graduating from Great Neck North High School in 1958 with a Williams Club award, Clif earned a General Motors National Scholarship and was accepted to Dartmouth College where he was a member of the DKE fraternity (think Animal House!). After earning his B.A. in Engineering in 1962, he received his MBA at Dartmouth's Amos Tuck School of Business in 1964.
Clif met Dyane – the love of his life – in 1963, and they were married in 1964. After a few years each in Rochester, NY, Chelmsford, Mass., and Victor, NY, Clif and Dyane and their sons settled in Stow in 1973 and quickly became pillars of their community. Clif's work life included stints as a postal worker, a business manager at Itek, solar energy entrepreneur with Daystar, founding partner of venture capital fund Aegis, and professor of entrepreneurism at Boston University's business school. He also proudly served on the board of many worthwhile organizations including Stow's Randall Library, the Appalachian Mountain Club (AMC), and the Stow Conservation Trust.
Clif was an outdoor enthusiast and enjoyed many activities including cross-country skiing, ice skating on his pond, jogging (think 80s short shorts), and cycling. Some of his happiest moments were spent in the White Mountains of New Hampshire with family and friends. As self-proclaimed "peak freaks," he and Dyane summited all 48 of the 4,000-footers over the course of 12 years.
Sometimes referred to as "Spock," Clif loved technology. He bought an Apple II computer in the early 80s and told his young family "computers are the future." He spent countless hours playing Wizardry with his sons. In the early 90s, he introduced the family to the internet, explaining that it connected computers over phone lines and would change the world. About that same time, he had a phone installed in his car which he joked "saved his marriage" as it facilitated communication regarding ETA for dinner during rush hour traffic from Boston. Dyane often joked, "He buys every gadget there is!"
Many people considered Clif an advisor, mentor, or even second father. He could always be relied upon for sound financial advice, to suggest the right wine, or to provide level-headed guidance. He was generous with his time, critical in his thinking, and forgiving of mistakes.
After retirement Clif and Dyane traveled extensively, and he developed a passion for photography and videography. This came in handy as he loved to create and record memories of his growing family of grandchildren and grand nieces and nephews, especially during annual family reunions on Long Island.
Speaking of memories, Clif's family would love for you to share yours. Feel free to say as much or little as you'd like, and upload your precious photos of him. This will serve as a way to capture and enshrine some of the love he brought to others: Memories of Clif Smith.
In Dartmouth's 1964 Alumni Magazine, then president John Sloan Dickey included this in his Valedictory to the graduating class:
"The other thing to be said is that whatever your talent, whatever your position, whatever your guise, the world will find you out as a man. The world that finds you out may be a small one, and it just might not include your employer or even the minister. But, gentlemen, it will be the world that matters to you: your wife, your children, others who rely on you and above all, yourself. If there are those among you, as we believe, on whom the larger world will rely as it finds you out, you will know the glory of adding more than one man's mite to the worth of all men."
Clif built a life that adhered to these ideals of family, friends, community, and self. He added more 'mite' to this world than most, and he will be missed dearly.
Donations in Clif's memory can be made to one of the following worthy organizations: Stow Conservation Trust: www.stowconservationtrust.org or Leukemia & Lymphoma Society: www.lls.org