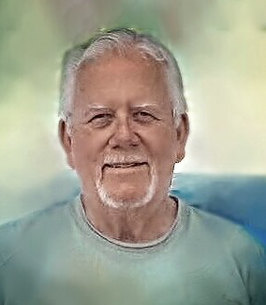 July 10, 2023
Frederick B. Hatch, 85
Frederick B. Hatch, 85, of Stow, Mass., formerly of Orleans and Harvard, passed away peacefully at his home on June 29, 2023, surrounded by his family. Fred is survived by his loving wife and best friend of 35 years, Laurene Hatch, his daughter Cassandra Bosworth (Greg), and son Thomson Hatch (Colleen), and was predeceased by daughter Kimberly Hatch. He is also survived by stepdaughters Jaime Wilkins, Kristin Wattu (Jack), Beth Cormier (Ted), and stepson Jon Schiller (Julie), thirteen grandchildren, his sister Susan Sharland (Don), and several nieces and nephews.
Fred was born in Boston on September 4, 1937, to Kendall and Eleanor Hatch. He grew up in Cape Elizabeth, Maine, where he developed a lifelong love for adventure, the outdoors, and especially the ocean. His early years were filled with mischief and fun, such as playing on a hockey team for actors Gary Merrill and Bette Davis who had a home on Cape Elizabeth.
Fred graduated from Cape Elizabeth High School and went on to earn his engineering degree from Wentworth Institute in Boston. While serving in the U.S. Army reserves, he began working as a manufacturers representative for commercial cooking equipment and founded the company Hatch Associates which later became Hatch-Jennings, Inc, a successful and well-respected business serving the New England region for over four decades.
Fred enjoyed hunting, more for the comradery of his buddies than for the sport. Fishing was his true passion. He fished from Labrador to the Bahamas and everywhere in between, but his favorite spot was Nauset beach where he and his wife Laurie built two beautiful homes. He enjoyed the huge family gatherings, driving the grandchildren on the beach in his beach buggy, teaching them to fish, and sharing his love of the ocean from the deck of one of his many boats. After retiring, Fred put his keen investigative abilities to work and spent several years researching his ancestors, tracing his family back to the Mayflower era.
Fred had a personality that was larger than life. He loved people and was known for his generosity and kindness that extended to family, friends, and those in need. A storyteller at heart, Fred's tales centered around his escapades and never failed to amuse, educate, and entertain. Being an avid history buff, Fred could provide a wealth of information on almost any topic.
Fred always said, "At the end of the day, if I made someone smile or laugh, it was a good day." Fred had many good days.
The family wishes to thank West River Hospice for their assistance, support, and compassionate care.
Visitation will be held at Acton Funeral Home 470 Massachusetts Ave, Acton, MA 01720 on Sunday, July 16th, 2023 from 11:00 am to 1:00 pm.
In lieu of flowers donations may be made to Camp Sunshine:
Camp Sunshine
35 Acadia Road
Casco, ME 04015