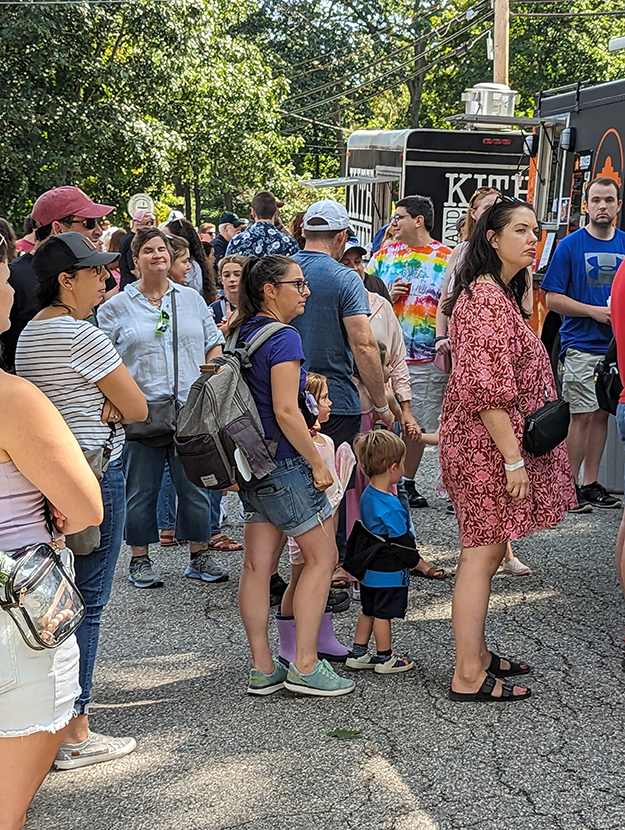 By Ann Needle
For the second year, the Assabet Craft Beer Festival at First Parish Church brought out the sunshine and crowds, coaxed to the church grounds by four brewers of craft suds, a wine truck, food trucks and kids' games.
Co-organizer Neil Saunders estimated well over 2,000 people attended the Sept. 2 event, a fundraiser for FPC and a community event for just about everyone else. Saunders reported that attendance was "somewhere between a third and a half more than last year, which was wonderful. We couldn't have asked for a better day weather-wise."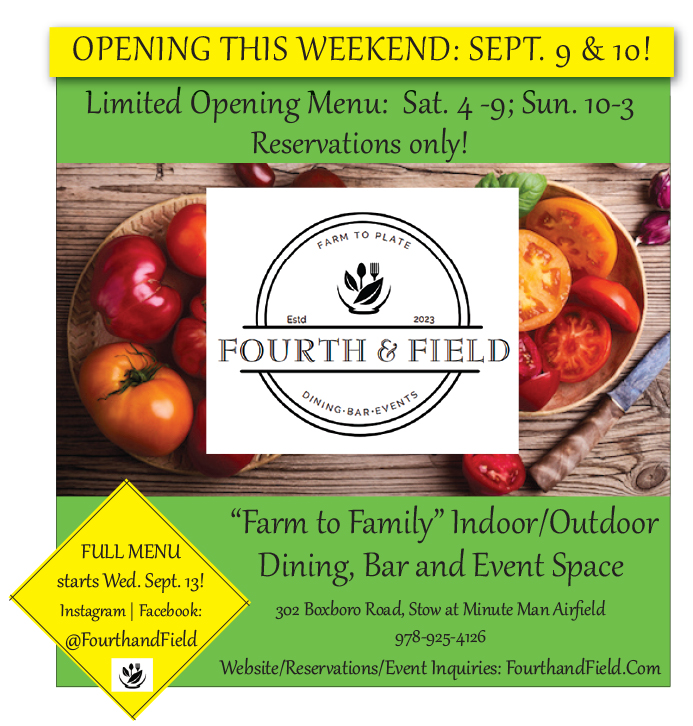 "Above all, we want the Festival to be a family-friendly event, and I certainly think we achieved that again this year," Saunders said. "The children's Carnival Games area was extremely popular."
Saunders also said that having a live band this year "was a big hit. Sugar High helped to provide a great vibe for everyone." They even paid tribute to musician Jimmy Buffet, who recently passed away, adding Buffet's "Margaritaville" to their set list.
Saunders' spoke of his assessment of what is in store for next year. "We'll almost certainly try to get another couple of food trucks—the lines for food, while not as long as last year, were still longer than we would have liked—and possibly another brewer. The nice thing is we still have a little more room to spare on the site," he said.
He added, "I think the Festival has now become a huge community event, both for our church and for the town of Stow. It was great to watch people smiling and relaxing while they listened to the live music and enjoyed a beer or two with a variety of different foods!"
Photos by Ann Needle and Greg Troxel