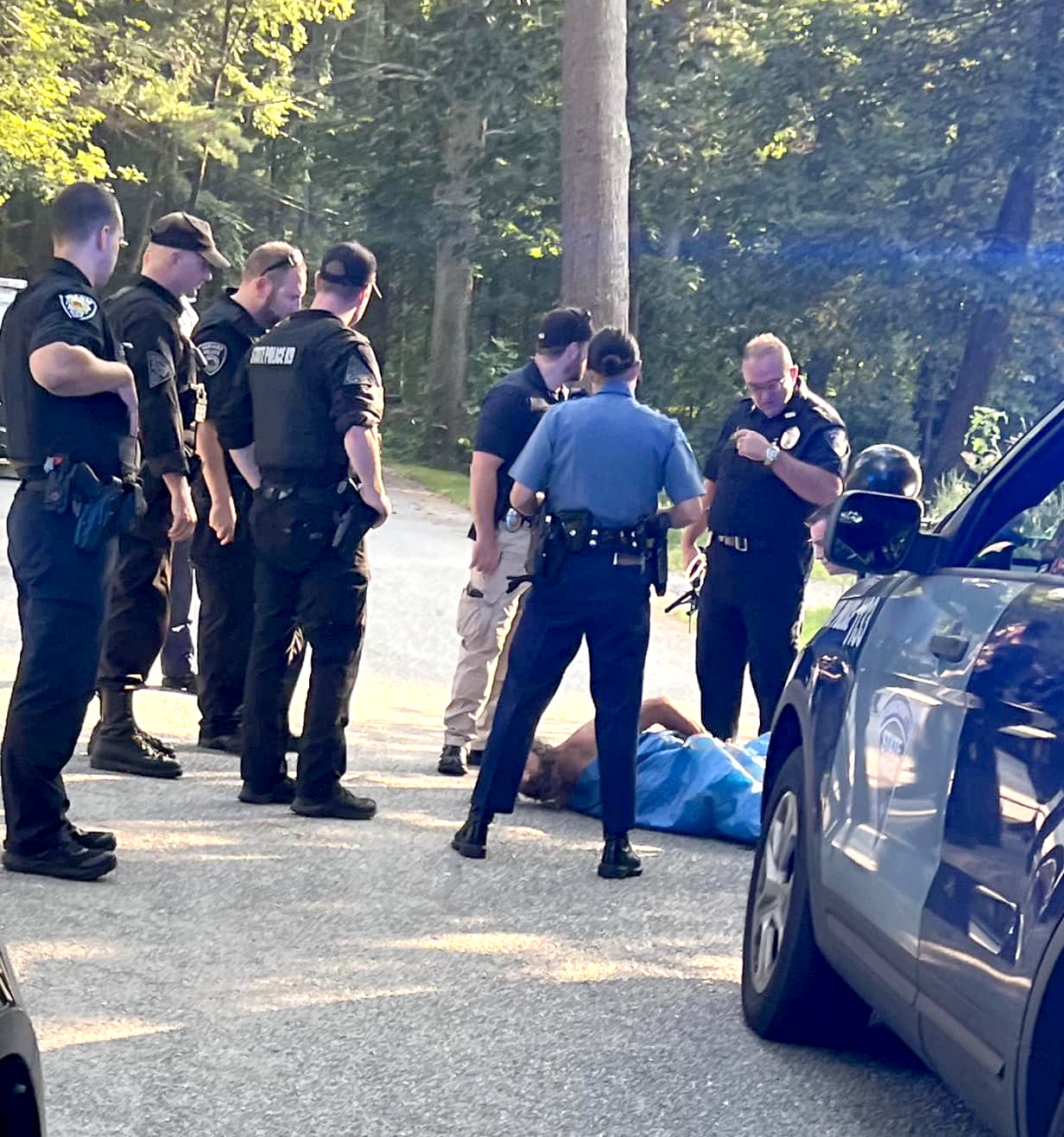 Mass. State Police apprehend suspect in Harvard. (Photo from Harvard Police Facebook page)
By Cyndy Bremer Saari
A 52-year-old male was taken into custody Tuesday afternoon after allegedly assaulting a female at the Boxborough Regency Hotel, and leading police on a chase through the woods into the Stow and Harvard area.
Mass. State Police reported that at 5:11 p.m. the suspect, described as a 5' 11" white male, wearing black pants and no shirt, was apprehended in the area of Hillcrest Drive and Stow Road in Harvard. The man was turned over to Boxborough Police.
According to the Mass. State Police, "Troopers from the State Police-Concord Barracks, local Officers from the Boxborough Police Department and surrounding towns, State Police and local police K9 teams, and the State Police Air Wing" were involved in the search.
Boxborough Police had earlier advised the public of "a heavy police presence in the area of Old Harvard Road, Eldridge Road and the Stow Town Line due to an ongoing police investigation," advising the public to avoid the area. Harvard Police had also alerted the public to the search of Stow, Finn and Eldridge roads area.
Police have not yet released any more details about the suspect or the alleged assault.