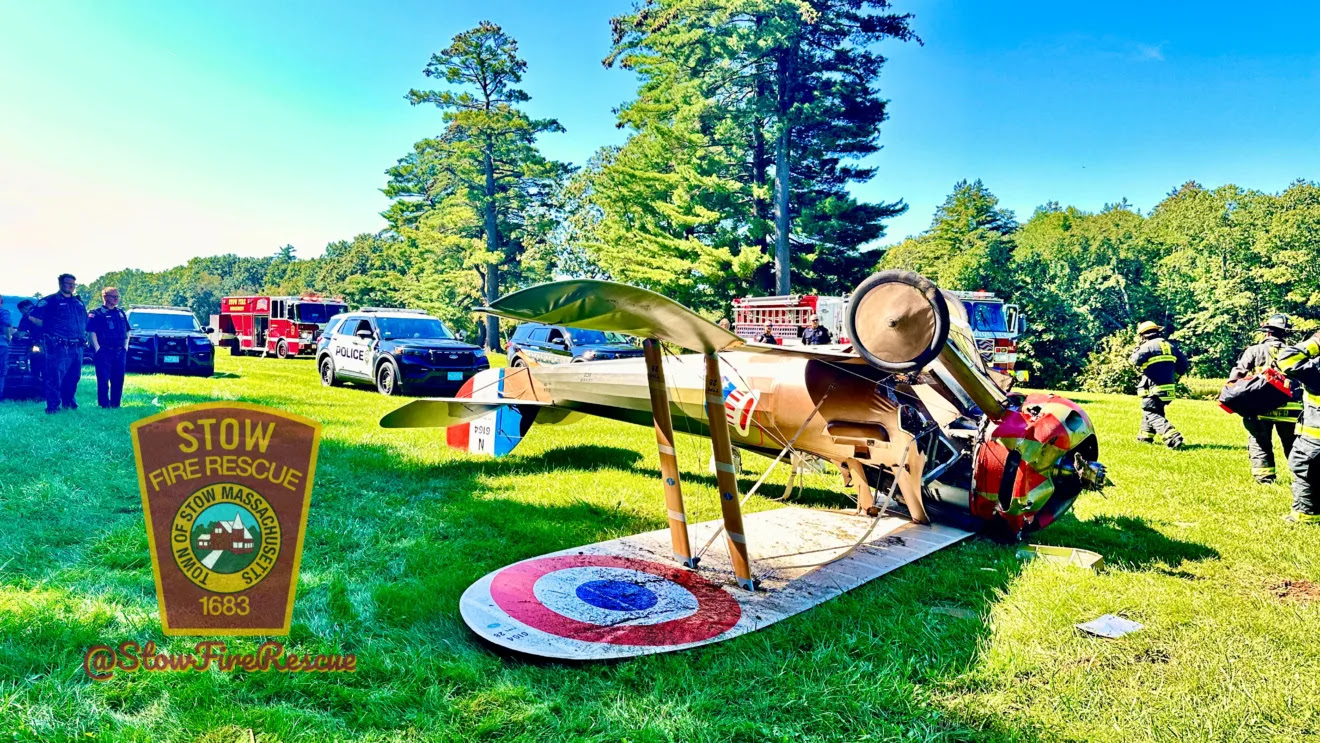 STOW — Police Chief Michael Sallese and Fire Chief John Benoit report that the Stow Police and Fire Departments responded to a plane crash Sunday.
On Sunday, Sept. 17, at approximately 11:09 a.m., Stow Police and Fire departments received reports of a plane crash near Barton Road and the American Heritage Museum.
Upon arrival, crews located a World War I – era Nieuport 28, a single engine plane, at the end of the runway that was upside down on its roof.
The single occupant, the pilot of the aircraft, had removed himself from the plane before first responders arrived. The pilot did not report any injuries but was evaluated at the scene as a precaution.
A preliminary investigation determined that, while attempting to land at the American Heritage Museum, 568 Main St. Hudson, the aircraft's front landing gear failed causing the plane to flip over on its roof.
The WW1 plane was part of a weekend-long WWI and Aviation History Exposition at the Museum.
The Museum, prior to the event, described the plane: "After years of restoration, the extraordinarily rare WWI Nieuport 28 (N.28) fighter aircraft will be showcased during our WWI and Aviation living history weekend. The Nieuport 28 was the first fighter aircraft to be used in combat by U.S. military (American Expeditionary Force) in 1918, starting a legacy of American Airpower that lives to this day. This N.28 is one of five that remain and the only original one in the world fully restored and flying, making it the oldest airworthy American military aircraft."
There has been no word yet on the condition of the vintage aircraft.
Hudson Police and Fire also responded to the scene to assist.
The Federal Aviation Administration (FAA) has been notified about the crash, and will investigate further.