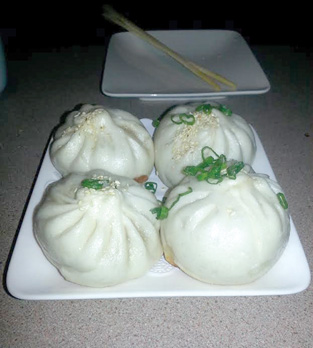 January 29, 2014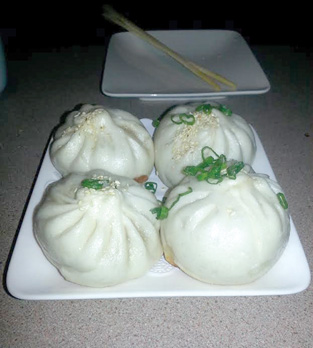 By Ann Needle
Picture (or experience) sitting in Route 2 west traffic at rush hour, coming up to the dreaded Concord Rotary. No, I don't know why you would over-shoot exits for Stow, but you did. Your stomach growls, focus wanes. Before you lose it and check into the Best Western, stop at Asian Gourmet, that white, nondescript restaurant sitting next to Papa Razzi.
Okay, many reasons have kept you from Asian Gourmet, including its distance from Stow, and confusion on which right to take into its parking lot, but I'll get to that. What you need to know is there is plenty of tasty stuff to be found here for the hungry traveler and others.
I found this place after leaving Emerson Hospital following one of those medical procedures that was preceded by a 24-hour fast. It was feed me fast, or watch me eat the floor mats. Wisely, we hopped down the road to Asian Gourmet, and realized there was a gem to be had at the side of the highway. The last time we were there was a year or two ago, and it was simply mouth-watering. Somehow, it didn't get my roster of reviews until this week, but I was able to remember approximately what we ate last time, so we could compare it.
Things have changed. Several dishes are still wonderful, but others left hubby and I flat. Still, there's too much here for you not to give it a whirl.
As in past visits, we stuck with the Chinese menu downstairs, which features both Chinese and Taiwanese cuisine. You also can ask for a Japanese menu. There is a hibachi "steak house" portion in the back, where diners sit around the communal cooking area and watch the chef do the funky moves with knives and flames. When we came here with the kids years ago, we all enjoyed the food, and the show. Upstairs features a sushi bar, which we have not tried.
We started with Fried Pork Buns; giant, soft dumplings filled with ground pork. I warn you, if you go with these, do NOT order another appetizer. Even in Boston's Chinatown I've had pork buns with dry-ish filling — but these were perfect. If you swing through for take-out, and you can't wait to get home to eat, these make the perfect food, with few crumbs and no excess juice. I would bet that would be harder to pull off with the Pork Intestine in Hot Pot.
The Hot and Sour soups were delightful; thick, but not corn-starchy. Ditto for the Kung Pao Chicken, which was tender and not swimming in sauce. Sadly, the Shredded Pork with Bamboo Shoots and Dried Tofu—by far, our favorite dish during our last visit—was not as I remembered. Originally, this was indescribably delicious; now it's just good. (Actually, it's one of those dishes that was better as leftovers.) Online reviewers attribute some of this shift to a new chef that came in about a year ago — but the customers keep coming.
The Logistics
My biggest caveat here is we have not ventured into everything on the menu. Recent reviewers highly praise the Taiwanese specialties. And, as we all know, taste in Chinese/Asian food is very, very subjective; one person's perfect Pu-Pu Platter could get someone else's thumbs down, if not disapproval for ordering such a platter in the first place.
As for getting to the place, if you're traveling Rte. 2W, when you see the restaurant, look for the entrance right beyond Papa Razzi. But, if you turn into Papa Razzi, don't fret; just park it. At 6:30 on a Friday night, almost all of Asian Gourmet's 20 or so spaces were gone as the restaurant started filling up.  Don't feel guilty, some of those 20 spaces were gobbled by Papa Razzi patrons who took a right too late, and were not about to venture into traffic again and hook around. Trust me.
If you're coming from Stow, avoid this mess altogether by taking Rte. 62E past West Concord Center, turning left at the Baker Avenue light. This turns into the Baker Ave. Extension. When you come to the traffic light, go straight across Rte. 2, and take your first left at the fork on the other side, then turn right into Asian Gourmet. You're welcome.
And, please, let me know if you order the Pork Intestine in Hot Pot.