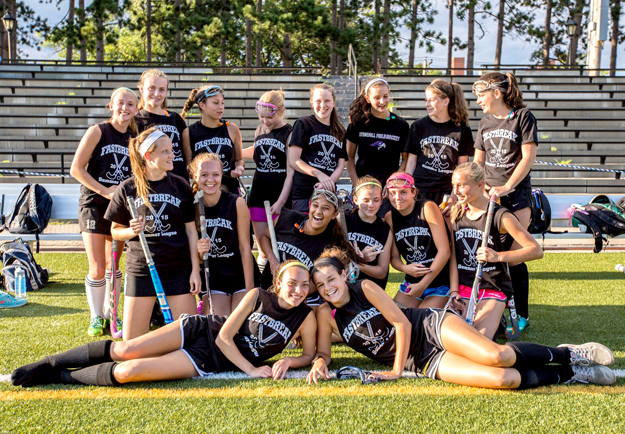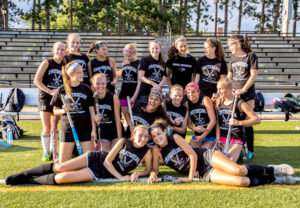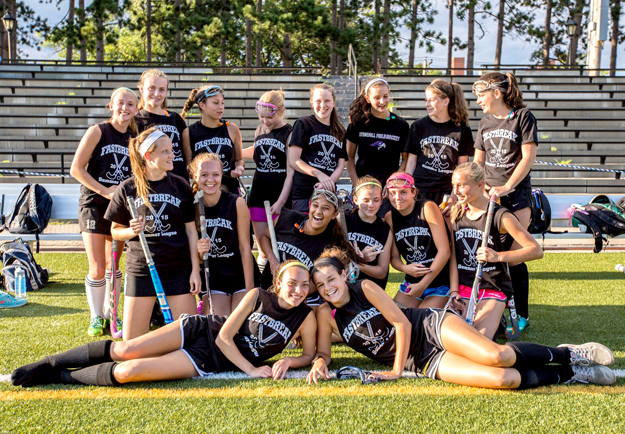 By Michael James LeClair
Once you've reach the top of the mountain, the battle doesn't end. It's only beginning. You have to work twice as hard if you want to stay there because champions never rest on their laurels. A prime example of this is the Nashoba Regional field hockey program.
Nashoba is fresh off its storybook 2014 fall season that witnessed the Chieftains capture the Central Mass. Division 1 crown and finish as the Division 1 State Runner-up.
The returning Nashoba players are busy working on their skills and conditioning as the program is part of the Summer Fast Break Field Hockey League. Games are played at Leominster's historic Doyle Field and include eight local schools. On the list of teams participating this year is Nashoba, Lunenburg, Leominster, St. Bernard's, Oakmont Regional, Groton-Dunstable Regional, North Middlesex Regional and a college based team comprised of local athletes who have taken their talents to the collegiate level.
"This league is really fun; we always have a good time. It's also a good way to start playing with the incoming freshmen and begin to build team chemistry and develop a bond with our teammates," said Nashoba captain Tess Anderson, who enters her senior year and third season on the varsity roster. "It really gets the younger kids involved and we want to try to include them in everything we're trying to do before the regular season starts."
Summer Fast Break Field Hockey director Kelly Marciano took a couple minutes to talk about the current status of the league.
"All in all things have been going really well up to this point. I think everyone involved with this league is on the same page and the one common bond we all have is that we're here because we love the game of field hockey," said Marciano. "The folks here at Doyle Field have been great and I want to thank them for all their generosity and allowing us to use this facility."
Similar to years past, the games consist of two 25-minute halves and use running time. The only time the clock stops is on a goal, a timeout or an injury.
"Like Tess said, it's a great way to get the younger players involved, it's a mix of the younger players, the junior varsity players and varsity players," said Nashoba's Sidney Lowe, who also enters her senior year and third campaign with the varsity team. "Plus, the environment is very laid back. It's a lot of fun to be a part of this and be around our teammates and to see how everyone is playing."
The 2014 Chieftains edition finished the campaign with a sparkling 20-2-1 overall record and finished 60 minutes shy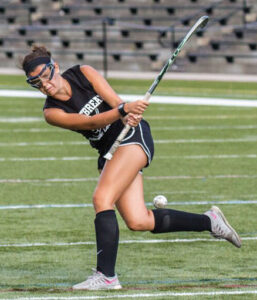 of the ultimate goal, a state championship, when they dropped a 1-0 decision to Acton-Boxborough in the state finals.
"Last year we came in and nobody really expected us to have the season we had and to go as far as we did," said Anderson. "This year we come in here and everyone knows who Nashoba is. I think we have a strong team again this season and as long as we keep our head in it and remain focused we can definitely get back to where we were last year."
As of Sunday afternoon, the Nashoba squad was atop the Fast Break  Summer Field League standings with a 6-1-1 overall record. The league's regular season wraps up on August 6, with the playoffs for the top four teams beginning August 10.
According to the Massachusetts Interscholastic Athletic Association website, the high school field hockey season officially kicks off August 27 as the first official day of practice. The Chieftains are slated to open their title defense on September 9 when the Crusaders of Groton-Dunstable make the trip down Route 117 to Bolton to kick off the campaign.