Paul Lapierre, 55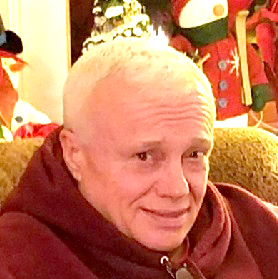 Paul J. Lapierre, 55, of Hudson, formerly of Stow passed away unexpectedly on Thursday, August 3, 2017.
Paul is survived by two daughters, Erin and Cassidy; his four siblings, Ann D. Anderson and her husband Warren of Stow, June E. Kolenda and her husband Brian of Stow, Donna R. Lapierre of Hudson and Peter G. Lapierre and his wife Karen of Hubbardston and many nieces, nephews, aunts and cousins. Paul was predeceased by his parents Paul and Hannah (Lynn) Lapierre.
Paul was born in Winchester and was raised in Stow, where he attended school and played hockey growing up. After school, he proudly served his Nation in the United States Army, in the 82nd Airborne Division. After his service was completed Paul worked as a Carpenter for VA Construction as well as being self-employed.
A period of calling hours will be held for Paul from 9:30 am until 11:00 am on Thursday, August 17, 2017 at TIGHE HAMILTON REGIONAL FUNERAL HOME, 50 Central St., Hudson, MA 01749; immediately followed by a funeral service at 11:00 am in the funeral home with procession to Brookside Cemetery in Stow for Final Committal Services.