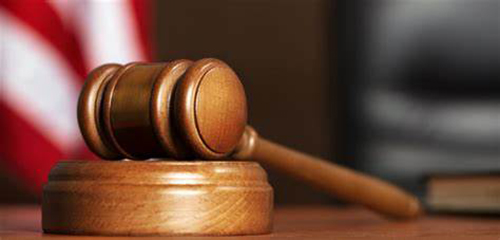 By Ann Needle
During her appearance Aug. 2 in Concord District Court, former Stow Treasurer/Collector Pamela Landry was given a date of Sept. 20 to return for what was described as a probable disposition of her case. Landry has been accused of taking money from the Town over a period of years during her tenure as treasurer/collector.
During the Aug. 2 court session Landry had the opportunity to select a jury trial – which she did not – rather than accept a judge's decision. The judge's decision over Landry's alleged actions could come on Sept. 20, after more than a year of court appearances.
Arraigned on Sept. 16, 2022, Landry was formally charged with fiduciary embezzlement, larceny over $250, false claim to a government agency, forgery of a document and forgery of a check. At Landry's following court appearance on Dec. 19, 2022, the court replaced the charge of fiduciary embezzlement with larceny by embezzlement. In legal circles, a larceny by embezzlement charge alleges the defendant took property entrusted to their care and applies even if the defendant intended to return the property.
Court records explained the investigation into Landry's actions began in January 2020, when a routine audit of the Town's finances by auditing firm Melanson revealed the Town's financial records reported a much larger balance – $133,584.39 – than did its bank statements on June 30, 2019. The bank statements that Landry had produced for the auditors at the time did not show this discrepancy.
After Town audits of Stow's books and Landry's personal accounts, the former treasurer was charged with withdrawing funds from the Town to shore up what appeared to be a difficult personal financial situation. Irregularities appeared from 2013 through 2019. Landry apparently repaid about $133,000, which she maintained is everything she owed the Town.
Landry held the treasurer's job from 2005 to 2019, retiring in October of 2019 at the end of a 32-year career with the Town.
Dembkoski Statement
During Landry's June 5 court appearance, Stow Town Administrator Denise Dembkoski delivered what she termed a "victim's statement on behalf of the Town of Stow and its residents" calling for the Concord District Court to find Landry guilty. Speaking to the charges against Landry, Dembkoski alleged Landry, showing no remorse, "methodically stole from the taxpayers of Stow for years. She physically removed cash from the office and fraudulently wrote checks out to herself. She abused her fiduciary authority and violated the trust of the Town. She treated taxpayer money as her own personal line of credit."
Dembkoski maintained Landry returned the money only after suspicion arose over her role. Dembkoski added, "We were unable to confirm that all funds were returned, as the books were so poorly kept by Ms. Landry."
Landry's lawyer, Christopher Spring, maintained Landry was a Town employee in good standing for more than 30 years, repaid all that she owed, "and she took responsibility for her actions." After his statement, Spring withdrew a guilty plea at that time.