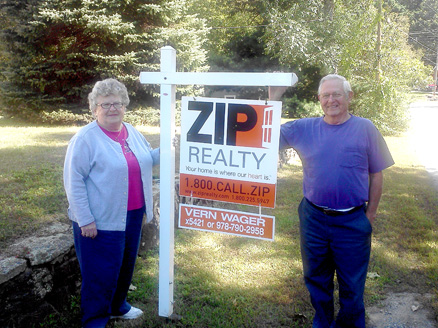 By Nancy Arsenault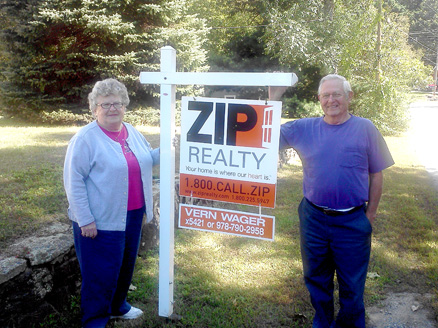 With recent tax hikes related to school projects and now looking at multiple proposed building projects potentially driving real estate taxes higher, it seems many longtime Stow residents are choosing to leave town. At the same time, home sales in Stow have risen slightly over the last few years according to real estate market reports.  Who is selling and who is buying and how will it effect the town?

Seniors at a Crossroad
Despite one of the projects on deck being a new Community Center that is anticipated to house a long-awaited senior center, the potential tax impact has some seniors deciding to spend their golden years in towns where their nest egg can survive as long as they do.  Recently, some of Stow's most dedicated town volunteers and long-time residents waved goodbye as they moved on to communities more affordable for those on fixed or low incomes.

Many of the seniors selling their homes have lived here for decades, participated on town boards and committees, volunteered in civic and charitable     organizations, and basically, helped keep the town running. This fall, every voting member of the Cemetery Committee will have moved out of Stow this year, after having served on the committee for decades.

"Working folks are being asked to give 100% at work, support their children's sports activities and have little time for anything else. The world is getting more complex every day," said long-time resident Dick Mortenson, an active member of the Lions Club, who fears that Stow is changing dramatically from the town he knew decades ago.

"I managed to barely keep afloat in Stow, working part-time," said Sylvia Daley, who, after 45 years in town, is living in a duplex in New Bedford, enjoying a property tax bill that has been reduced by thousands. Daley, who served on the Board of Health for nearly 18 years, said,  "I was upset about the school, but now the fire station and library, I just said, that's it. I knew I couldn't stay."

Stow native Roy Dudley and his wife Carol have purchased a home in Hudson, moving there as soon as their Stow home sells. "Enough is enough with the taxes," said Carol, who has volunteered as a voting registrar for thirty years. Both Dudleys worked in the senior tax work off program, performing jobs for the town in order to reduce their tax burden. Dudley drove a town mower, trimming the roadsides, while Carol did clerical work in the Assessor's office. "We're going where our taxes have been cut in half," she said.

Income Disparity Affects Decisions
In Stow, residents 65 and over make up close to 30% of the population. Seniors are a large part of the 246 Stow households being counted by the Massachusetts Department of Revenue with incomes between $25- $50,000 annually.

Those same statistics show that the median age of household breadwinners in Stow today is 37 years, with the majority of Stow households reported to be earning over $100,000 annually.  Another 110 households derive an income over $500,000 annually.

"One of the things that Massachusetts seniors face in many of the destination towns where schools are top notch, is the growing burden of higher taxes. There is almost always a correlation between a town's popularity and the market value of the homes. When you look at why property values are higher in one town over another it usually boils down primarily to two factors; the location and the school system's rating. With great schools comes a larger tax burden," writes Bill Gassett of Massachusetts Real Estate News.

Home Sales Bringing in More High Income, Young Families
While these seniors move on, Stow's amenities are still making it an attractive option for homebuyers, particularly young families, according to real estate trend reports. These new residents, on paper, have the income power to possibly approve these capital projects, without taking a significant financial hit to their disposable income.

Already, the new school is attracting home buyers, along with those who value the town's open space and farmland, according to local realtors. These are the same buyers who put children in the schools, are regular Library users and are looking to participate in programs that could be offered at a Community Center, according to Stow-based realtor Katie Fisher.  She has also been selling to childless couples, attracted here for the golf courses, conservation areas and ready access to the Assabet River, Lake Boon, and the Assabet Refuge.

"Stow home values overall have gone up this year slightly or become established," said Katie Fisher. "We have had more short sales and foreclosures lately, though we are still years behind our neighbors. I believe we fared the down turn very well for a small town. The short sales and foreclosures did bring averages down, but real sales values, I believe, are up. "

Downsizing and Staying 
While some seniors are looking for more affordable pastures, others have chosen to sell their family homes and remain in Stow.  They are opting for condo ownership at Arbor Glen or Meetinghouse, with very few units at either location remaining on the market for very long.

"We've been in town for 53 years, the last three in a condo. I think if we were still in a house, we would consider leaving Stow. The prospects of future taxes would be much worse in a home rather than a condo," said Dick Mortenson, lives with his wife, Alice, at Arbor Glen.

Jon and Betty French, Stow residents for 42 years, are hoping the sale of their home may allow them to relocate to Arbor Glen, where they can keep up their Stow ties and community involvement. "People are hurting but many are too proud to ask for help, but a lot could use it," said Betty French, who works part-time making donuts and selling apples at Shelburne Farm.  "We really would hate to have to leave Stow," she said.

Taking Action Locally 
The town of Sudbury, with an average annual tax bill of over $10,000, initiated a home rule law that is the very first in the state to lessen the burden specifically for seniors and low income residents. It shifts the primary portion of tax payments to those with a  higher income. Years in the making, Sudbury first approved the wording and specifics of the local law at Town Meeting, which sent it to the Legislature for review. That necessary approval by the House and Senate occurred this past summer, later signed by the Governor. That wording now comes back before Sudbury voters for final approval before becoming law.

Dick Mortenson hopes that Stow leaders will consider similar measures to ensure that Stow can become an affordable retirement opportunity for seniors. He also challenges Stow residents of all ages to approach this Town Meeting with as much preparation as possible, encouraging all able bodied seniors to come out to the forums, learn about the issues, and most of all, vote.

"Each project has its champions and I expect that each will have supporters at Town Meeting. I hope that they are all well informed on the combined impact of these projects on our taxes," he concluded.

In the meantime, it remains to be seen what the longterm effects will be if the current population trends continue. With fewer seniors and more young families in a town that relies heavily on volunteers to run its government and charitable groups, who will be next to step into those roles?