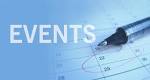 AUGUST 14, 2019
STOW EVENTS
WINGS & WHEELS AT MINUTEMAN AIR FIELD
Wings & Wheels at Minuteman Airfield in Stow each Thursday, June through August, 5 to 8pm. See displayed airplanes, custom and vintage vehicles, enjoy snacks or dinner with burgers, hotdogs, vegetarian options, pizza, desserts, fresh lemonade, beer, wine. Leashed pets allowed. Hosted by the Stow Lions club, Rotary clubs of Acton-Boxborough and Westford, Experimental Aircraft Association #196 and Nancy's Air Field Café. Proceeds benefit local service projects. More information at: https://wingsandwheelsma.com/ and www.facebook.com/WingsandWheelsMA.
FPC SUNDAY SERVICE: A MONSTER FOR EVERY AGE
The fears of society are often reflected in pop culture. On Aug. 18, at 10am, the Rev. Dr. Cynthia Landrum will lead a service entitled "What do we fear? A Monster for every Age" at First Parish Church of Stow and Acton (FPC), Unitarian Universalist. Rev. Landrum will discuss how the shows, movies, and books we consume illuminate our current fears and what our religious response to those fears can be.
FPC warmly welcomes gay, lesbian, bisexual, and transgender people. FPC's facilities are wheelchair accessible. For more information, visit www.fpc-stow-acton.org. The church is located at 353 Great Rd.
STOW GARDEN CLUB MEETING
The next meeting of the Stow Garden Club will be on Wednesday, Sept. 4 @ 7pm @ the Community Center, 509 Great Rd. The first meeting of the year will be a "gathering" and the announcement of the upcoming 2019-2020 program featuring 3-4 presentations, special holiday events, plant sale and discussion of possible civic beautification projects. The new leadership team will also be announced. The meeting is open to all and your interest and participation in what we do for the Town of Stow is welcomed. Refreshments also included.
GUEST TABLE COMMUNITY SUPPER
Guest Table, a community supper in Stow, serves dinner on the first Friday of each month at First Parish Church of Stow & Acton (FPC). Doors open at 5pm. Guest Table welcomes everyone, in or out of Stow, whether they're looking for a sense of community, are feeling lonely, are having financial difficulties, or just want a change of atmosphere. There's no charge for dinner, but donations are gratefully accepted. Dinners will be nut free, with gluten-free and dairy-free options available. The next meal will be offered on Sept. 6 from 5:30 to 6:30 at FPC's Fellowship Hall.
FPC is located at 353 Great Rd. Its facilities are wheelchair accessible. Guest Table is always looking for volunteers, so if you'd like to help out, contact [email protected]. This program is supported in part by grants from the Stow Community Chest and the Acton-Boxborough United Way.
ORDER SPRING BULBS NOW!
Don't you love the emergence of snow drops, the glow of spring daffodils, the color splash of tulips? Order your spring bulbs now through Sept. 21 from Stow Garden Club's Bulb Sale! Order sheets are available from any SGC member, or contact Susan Choyce at [email protected] or 978-897-0720. Bulbs will be available for pick up or delivery mid-October. Ideal planting time is from Halloween to Thanksgiving. Funds raised are used for educational programs, scholarships and civic beautification. You can also be a Garden Angel by making a tax-deductible donation toward bulbs which will be added to the Head Memorial Garden for a splash of spring color at the Randall Library.
SCHOOL DISTRICT EVENTS
OPENINGS AT NASHOBA INTEGRATED PRESCHOOLS
Apply Now! Nashoba Integrated Preschools still has availability for the upcoming 2019/2020 school year. Call for availability in the Lancaster, Bolton or Stow locations. Contact: Linda Milton, 978-779-0539 x3012.
NASHOBA GIRLS' SOCCER CLINIC
The Nashoba Girls' Soccer Program is excited to be hosting the NGS Youth Soccer Clinic for female athletes in grades 1-8. The clinic will be Aug. 19-21 from 9am-12 pm at Nashoba Regional High School. Please email [email protected] for more information and/or questions.
BOLTON EVENTS
BACKYARD BOLTON FARMERS MARKET IS BACK
Backyard Bolton Farmers Market 2019 highlights small and backyard farms, and small batch product producers and artisans from Bolton and surrounding towns. There continues to be new vendors signing up, adding to an already great variety of vendors as we head toward our first market on Aug. 17. We plan to have local musicians to go along with the local produce, locally made food, and artisan goods. There will also be an ice cream truck on site for a cool treat while shopping. Looking forward to seeing everyone on the Bolton Town Common, between 10am and 1pm, on Saturday Aug. 17, Aug. 24, and Sept. 7.

FOBS SENIOR COOKOUT
The Friends of Bolton Seniors' 19th annual Senior Cookout is Tuesday, Aug. 20 from noon to 2pm at Davis Hall, 673 Main St. Enjoy mouth watering hamburgers, hotdogs and kielbasa grilled by Lions Club members; homemade salads provided by Town residents; and ice cream and cookies for dessert! There will be musical entertainment and Bingo. For MART van transportation to Davis Hall, call Sheila at 978 779-3313.
Join us for 2019 Fall Ball this September
Nashoba Girls Lacrosse will run a 5-week skill building lacrosse clinic this fall. The program will run on Wednesdays from 5:30 to 6:30pm at the Horse Ring field in Bolton. Sessions begin on Sept. 11 and end Oct. 9. Deadline for registration is Sept. 10
The cost is $40.00 per player. A sibling discount will be offered. Registrants are required to be a member of US Lacrosse, which is in addition to the registration fee. Minimal equipment is needed (a stick, goggles and mouth guard).
Registration is open for all girls in grades K-8! This is a perfect opportunity for beginners to try lacrosse prior to our spring season. Returning players can strengthen their skills and invite a friend to show them the sport.
To register, please visit www.nashobagirlslax.org
AREA EVENTS
KIDS FREE IN AUGUST AT OLD STURBRIDGE VILLAGE
Old Sturbridge Village (OSV) is offering a new summer promotion that will help families and large groups save and make the most of the sunny season in 2019. Throughout the month of August, up to three kids 17 and younger will be admitted FREE into the village when accompanied by an adult paying full admission.Adults, seniors, and youth will also see special online pricing for standard daytime admission tickets. Adult tickets are available in August for $25.50, seniors for $23.50 and youth ages 4-17 (not covered by the Kids FREE promotion) just $11.50 when tickets are purchased online in advance. Admission prices for tickets purchased at the door are $28, $26, and $14, respectively.
For more information on this promotion or to purchase tickets in advance and save, visit the Old Sturbridge Village website at: https://www.osv.org/visit/purchase-one-day-tickets-online/. Village members, season passes, and military or college priced tickets will remain the same.
B'NAI TORAH PLAYGROUND MEET UP AND STORY TIME
Come join us the Smile Play Ground at Haskell Field in Sudbury (40 Fairbank Rd.) on Sunday, Aug. 18 from 10am – 11:30am for a special gathering for families with children ages 6 and under. This is an opportunity to come together to play and enjoy a special story with our Rabbi Lisa Eiduson. And of course no playdate is complete without snacks – bagels and popsicles! This fun free event is open to temple members and non-members who would like to find out more about our temple community and meet our rabbi. RSVP to Amy Siegel at [email protected].
Founded in 1974 in Sudbury, Congregation B'nai Torah is a growing community of over 150 families. You can learn more about us on our website at www.bnaitorah.com.
FANS OF FILM AT FINE ARTS THEATRE
Fans of Film at Fine Arts Theatre is pleased to be screening 3 nights of the classic Bengali film trilogy, Apu Trilogy, by famed director Satyajit Ray. The films are often listed among the greatest films of all time and cited as the greatest movies in the history of Indian cinema. Pather Panchali (1955) will be shown on Monday, Aug. 26; Aparajito(1956) on Tuesday, Aug. 27; and Apur Sansar (1959) on Wednesday, Aug. 28. All films will be with English subtitles. The screening of Pather Panchali will have local restaurant, Café of India, on site from 7-7:30pm selling mango lassi, masala chai, and sweet lassi.
The films will start at 7:30pm and tickets are $5 each night at Fine Arts Theatre Place, 19 Summer Street, Maynard. "Like" us on Facebook at Fans of Film at Fine Arts Theatre, Maynard to keep an eye out for other upcoming great "pop up" movies.

HABITAT FOR HUMANITY NCM GOLF OUTING SEEKS SPONSORSHIPS
Sponsorships are now available for this year's Habitat for Humanity North Central MA's 7th Annual Building Dreams Golf Tournament. The event will be held at Shaker Hills Country Club in Harvard on Tuesday, Sept. 15. All proceeds from this event will benefit the work of Habitat for Humanity NCM, for building and repairing affordable homes throughout the organization's 25 towns and cities in the region. Sponsorship opportunities for the golf event are still available and local businesses and organizations are encouraged to apply.
Individuals interested in golfing at the event can sign up as foursomes ($640), groups of three ($505), pairs ($345) or singles ($185) on Habitat NCM's website. The shotgun start is at 9am. Registration begins at 7:30am. Multiple Contests on the course are available to participants looking to snag bragging rights, trophies and pro shop prizes. A silent auction will also be featured. To register for the event, please visit the Habitat for Humanity North Central MA website. Deadline to register is Aug. 30.