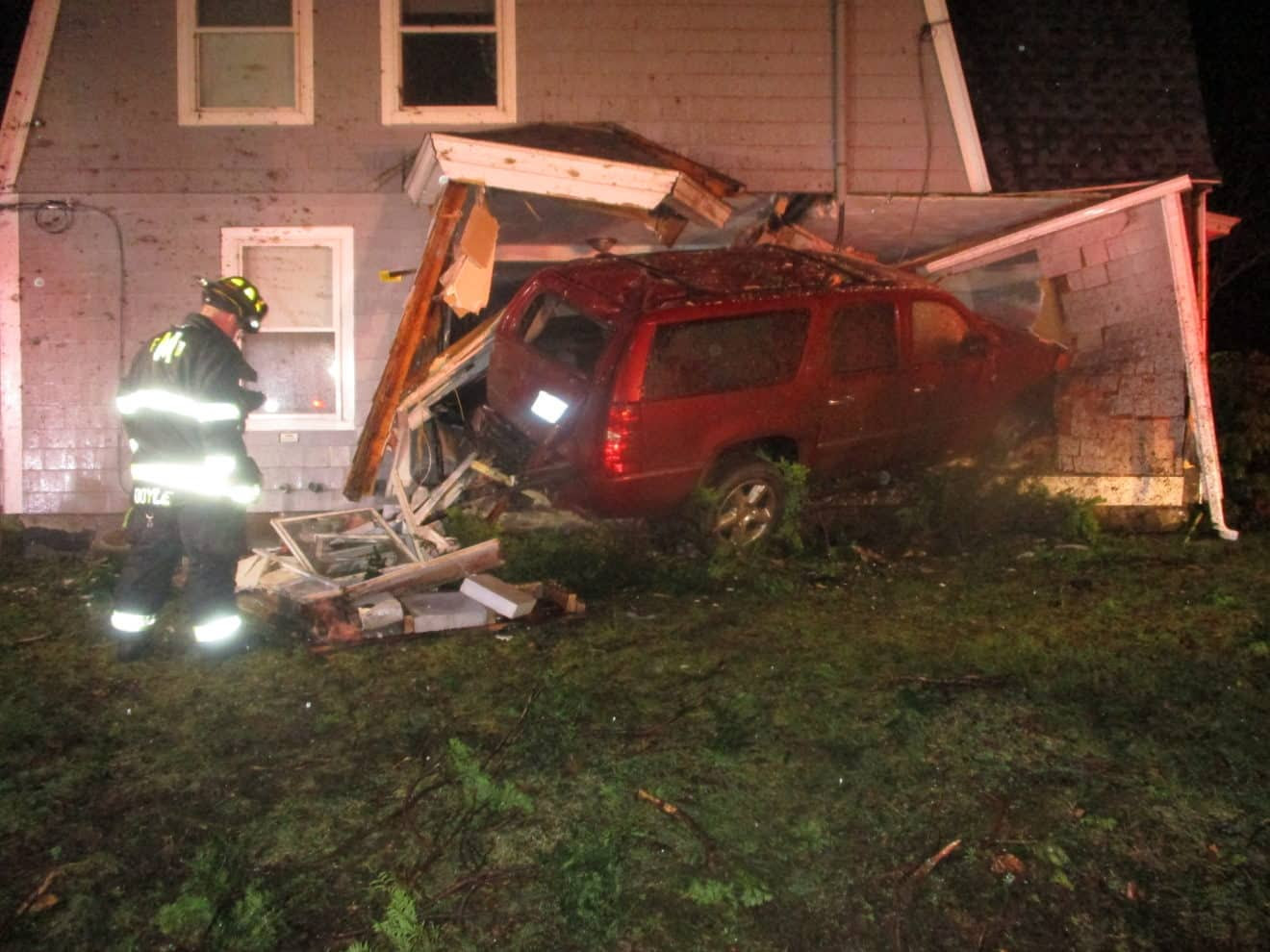 From Stow Police and Fire Departments
STOW — Police Chief Chief Michael Sallese and Fire Chief John P. Benoit report that the Stow Police and Fire Departments and several mutual aid agencies responded after a vehicle drove through the corner of a multi-unit dwelling late Thursday evening.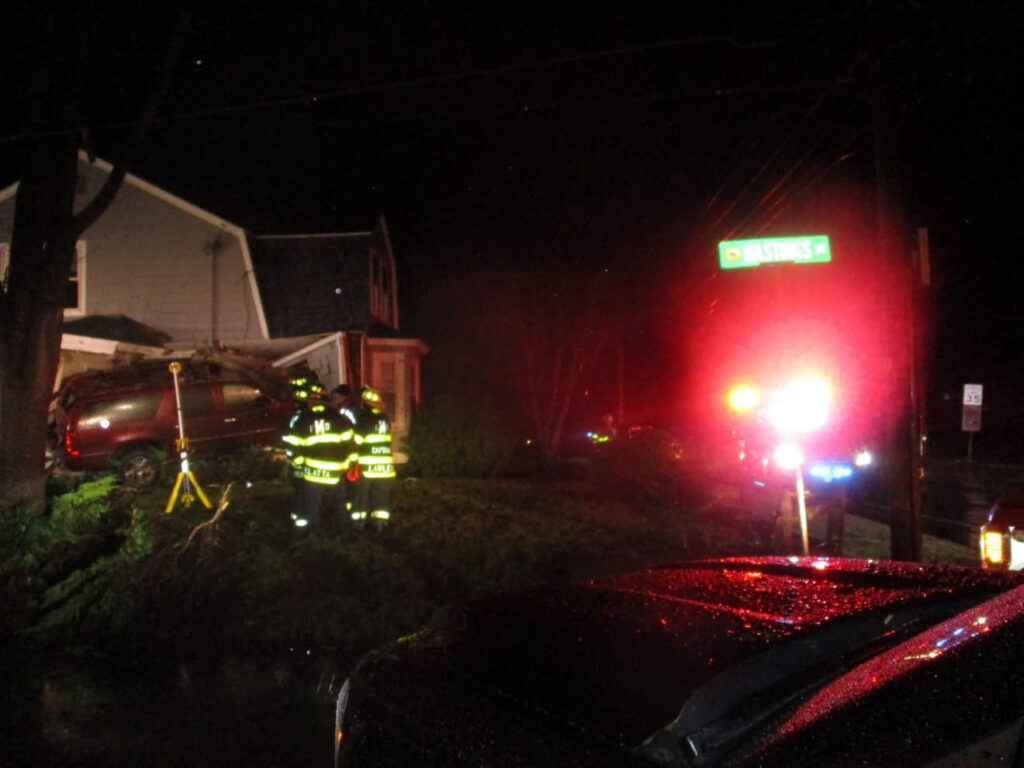 Stow Police and Fire responded at 10:15 p.m. to the corner of Hastings Street and Great Road for a report of a vehicle that had crashed into a building. Upon arrival, rescuers found that a 2010 red Chevrolet Suburban sport utility vehicle had crashed through a corner apartment of the building.
The driver got out of the vehicle prior to the arrival of firefighters.
With concerns of the structural integrity of the home, the Massachusetts Fire District 14 Technical Rescue Team was requested to work with the Town of Stow Building Commissioner to determine the need for shoring up the structure. Hudson Light and Power Department and Eversource Energy shut utilities off to the residence. The Car was removed with a specialized tow truck from CBK Towing and Recovery. An on-scene investigation determined that the vehicle had crashed into the electrical service wires feeding into the building. A natural gas line was found in the basement, but it was undamaged. All of the utilities were shut prior to the removal of the vehicle.
"We were fortunate that there were no injuries as a result of this crash," Chief Benoit said.
WILLIAM MICHAEL SHOOK, AGE 51, OF HARVARD declined medical treatment at the scene and was arrested after an on-scene investigation determined he was intoxicated. He was also found to be in possession of a firearm, and the licensing authority in Harvard will be notified. SHOOK was charged with:
• Operating Under the Influence of Liquor
• Carrying a Firearm while Intoxicated
• Operating to Endanger
• Marked Lane Violation
Three residents of the apartments were home and none were injured. Five total residents live in the building, and all will be staying with relatives indefinitely, as the building was determined to be unhabitable by the Stow Building Inspector, until repairs can be made. The unit that was struck was determined to be vacant.
The Maynard Police and Fire Departments also assisted at the scene in addition to the regional Technical Rescue Team.
SHOOK was booked at the Stow Police Department and will likely be arraigned Friday at Concord District Court.
These are allegations. All suspects are considered innocent until proven guilty.