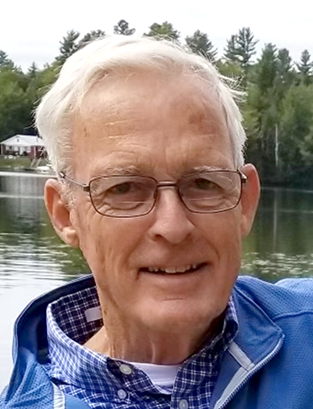 Arthur Myles, 86
Services Sept. 9
Arthur "Art" Myles, 86, of Cumberland, ME, died peacefully Wednesday, August 23, 2023 surrounded by friends and family.
Born June 4, 1937 in Bronxville, NY, Art was the son of John and Nancy (Roeser) Myles of Scarsdale, NY. He is survived by his beloved wife Penny (Prudden) Myles of Cumberland, ME; son Chris Myles and wife KT of Dedham, MA; daughter Kari MacLeod and husband Rod of Medway, MA; his brother John "Tinker" Myles of Mystic, CT; his twin Katherine "Kitty" Mullen of Huntington, NY; his sister Marjorie "Midge" Miller of Mystic, CT; as well as his step children Alexandra Cohen and husband Brian of Newton, MA; Sophie Herr and husband Gregg of Yarmouth, ME; Ben Redfield and wife Katie of Yarmouth, ME; and his 13 grandchildren who called him "Grandpies": Kelsey, Lindsay, Haley, Jake, Cody, Emmett, Georgia, Levi, Owen, Will, Amelia, Jada and Sam, as well as many nieces, nephews, and friends who adored him.
He attended Loomis Chaffee School in Windsor, CT, and went on to earn a BS at Middlebury College, an MS at Wesleyan University, and a PhD in biochemistry from Cornell and Sloan-Kettering. He did postdoctoral work in Utah and Konstanz, Germany. Upon his return to the United States he settled in Stow, MA, and was employed by Collaborative Research/Becton Dickinson until his retirement.
Art loved Camp Becket (YMCA) in the Berkshires. He spent time there as a camper and counselor, and later as a board member. He also played a prominent role at the First Parish Unitarian Church in Cohasset, where he and Penny were married in 1999. Among his contributions were fundraising efforts, Property Committee, and Parish Committee. He was lovingly known by the church's preschoolers as "Art the Builder."
Art was an avid gardener who had large vegetable and dahlia gardens at his home in Hingham, MA. He enjoyed photographing flowers, nature scenes, and the places he went. He traveled annually to St. John, rafted down the Grand Canyon (twice!), and explored many European countries. He loved cooking Swedish "sandbakelser" holiday cookies, homemade pizza, and sourdough pancakes.
Art's greatest joys in life were spending time with his family and friends and giving back to his community, fulfilling the Becket motto, "Help the Other Fellow."
A memorial service is scheduled for Sept. 9 at First Parish Unitarian Church, 23 North Main Street, Cohasset, MA, at 11:00 am. A reception will follow at the Parish House across the street. In lieu of flowers donations can be made to First Parish Cohasset, Camp Becket, or to the Alzheimer's Foundation of America.