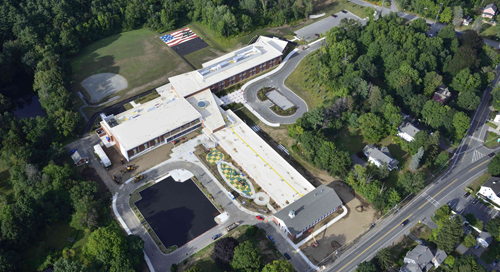 By Ann Needle
Change is a constant in new school years, but a long list of retirements and other departures at the end of last spring helped bring a number of new faces to Center School this year.
With the search for a new, permanent principal continuing, Nashoba Superintendent Kirk Downing recently announced that current Interim Principal Lenore Zavalick will continue in that role until at least the end of this school year. Zavalick came to Center last spring after former Principal Shelley Dulsky moved back to Colorado.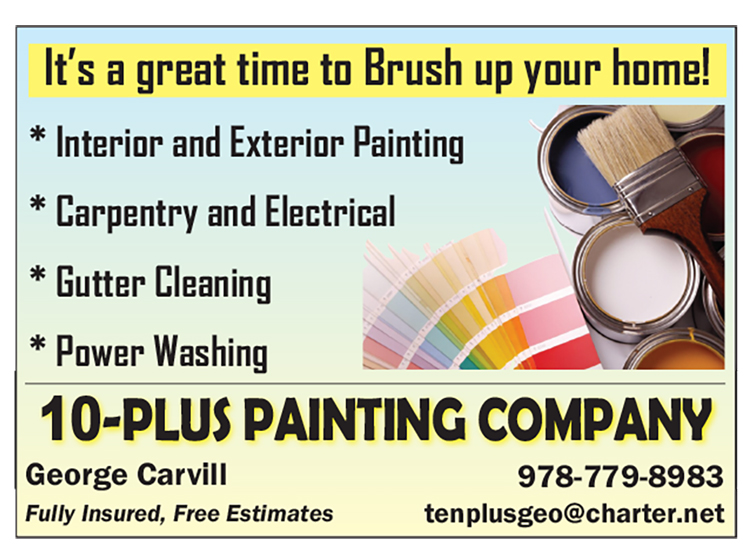 Downing explained the search has been on for a permanent principal since Zavalick came on board. Though Center administration interviewed about 12 candidates last school year, and invited several highly qualified candidates back for panel interviews, Downing said, "I want to make sure that the next principal we hire for Center School is just the right fit." In that vein, Downing noted the search should begin again around January 1. However, he stressed that Zavalick will be one of the candidates, given she has served quite well as interim.
And, just before Center opened for the 2023/24 school year, Zavalick announced the arrival of a new assistant principal, Meagan Sanko, to fill that empty slot. According to Zavalick, Sanko's background with Nashoba includes several years as a lead teacher in the Friends 2 program at Lancaster's Mary Rowlandson Elementary School. Sanko spent last school year in Franklin as the Assistant Principal for Student Services, Zavalick said. She noted that Sanko's background features a wealth of knowledge and experience with special education services and delivery. She added, "Meagan can juggle the needs of the building while simultaneously working with families to ensure that all students' needs are being met."
Meeting the New Staff
Moving on to Center's many new staff members, Samantha Casale is serving as the new librarian. Zavalick explained Casale returned this August to Center after having been a long-term sub in the Library in 2022. "Samantha has a very cool background in Zoology and Library science, and spent the 2022-23 school year in Acton-Boxborough before coming back to Center," Zavalick remarked.
Center's new ITS teacher, Simone Elias, comes to Center with over 15 years of experience in education. Simone holds a Doctorate in Education from Northeastern University, an Education Specialist degree in Instructional Technology from the University of Maine, Orono, and a Master's of Education in Instructional Technology from Cambridge College. Zavalick added, "It is also worth noting that Simone is multilingual, proficient in both Portuguese and Spanish."
With one first grade teacher transferring to Mary Rowlandson this year, Zavalick reported the new teacher on that team will be Megan Ward, who has spent the last 2.5 years at Center as an instructional assistant (IA). Another IA from last year at Center, Julia Peck has taken on a new role as a pre-K teacher.
In K-2 Special Education, Zavalick noted Amy Shepherd comes to Center as a part-time SPED teacher, from her most recent SPED work in Gardner. Zavalick mentioned Shepherd will work alongside K-2 special educator Jill Nash.
With a number of IAs moving up, Jenny Phoenix takes on a permanent IA role, having been a long-term sub at Center last year. And, Stow's Abby Morgan joins Phoenix as a new IA. Zavalick observed, "Abby has tons of experience in this role and has worked as an assistant in other districts, such as Framingham." Rounding out the IA roster is Danielle Ruggiero.
Outside the classrooms, Sarah Wrathall joins Center's Band/Music program, Brittany Jones will become school psychologist (to begin mid-September), and Kristen Ryan signs in at Nashoba's central office as the new, district-wide director of Early Childhood Education.
Finally, Julie L'Abbe will be stepping in as the K-8 Literacy coach, and Ellie Cowen as the K-8 Math coach. Zavalick reported that the coaches, as Nashoba District veterans, "Will be instrumental in our collaborative approach in working with grade levels to analyze student progress and plan intervention in order to meet the needs of all students."