Cyndy
Cyndy's Latest Posts
Tons and Tons in this week's edition– pick up a copy and see for yourself!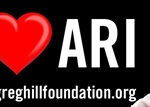 By Ann Needle Stow's Ari Schultz and his family have become the cornerstone of a major community effort to support them through an almost incomprehensible situation. The good news is 5-year-old heart transplant recipient Ari is improving, while friends and neighbors work to muster the financial support the family needs to re-build their mold-infested home. […]
By Ann Needle Stow rejoiced last month when 5-year-old Ari Schultz received a long-awaited heart transplant. While his family was the first to say that the transplant process is difficult and not a guarantee for the recipient, they knew that another family, in the midst of heartbreak and loss, had given Ari a fighting chance […]
By Nancy Arsenault With one of the largest warrants in recent years, the Annual Town Meeting is scheduled for two nights of voting to get through all of the articles. Beginning Monday May 1, voters will be asked to approve an operating budget that continues Stow's trend of minor increases in spending, without the need […]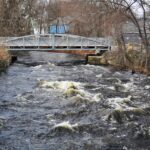 By Nancy Arsenault The nearly-completed Maynard leg of the Assabet River Rail Trail offers Stow residents another access point to the Trail, despite there being no official route through Stow. This newest spur, including the final section of the route through Acton, totals 3.4 miles from the Stow/Maynard line to the terminus of the entire […]
NOTICE OF PUBLIC HEARING STOW CONSERVATION COMMISSION The Stow Conservation Commission will hold a public hearing at the Stow Town Building on Tuesday April 18, 2017 at 8:00 PM to consider the Abbreviated Notice of Resource Area Delineation filed by Jonathan Bransfield, Money Brook Farm, LLC. The applicant is seeking confirmation of wetland resource area […]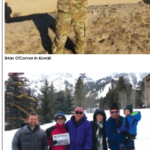 March 22, 2017
Stow Democrats meet The Stow Democratic Town Committee will meet Wednesday, March 22, 7:15pm, in A NEW LOCATION — the community center ( old Pompo school). New faces welcome. Topics for discussion will include our participation in Springfest; agenda for the April 26 meeting with the Mass. Democratic Party chairman; and review of the caucus […]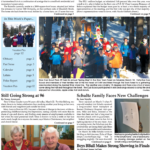 Want to read more? Subscribe for home delivery (see link above right) Looking for more information or where to buy the paper?