Cyndy
Cyndy's Latest Posts
STOW FOOD PANTRY NOW OPEN ONE EVENING PER MONTH Starting in July, the Stow Food Pantry will be opening one evening a month in addition to the two morning openings. The evening Pantry will take place on the third Thursday of every month, from 6pm until 7:30pm. The Stow Food Pantry dates through September are: Aug. 17 and 18; and […]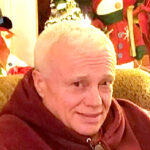 Paul Lapierre, 55 Paul J. Lapierre, 55, of Hudson, formerly of Stow passed away unexpectedly on Thursday, August 3, 2017. Paul is survived by two daughters, Erin and Cassidy; his four siblings, Ann D. Anderson and her husband Warren of Stow, June E. Kolenda and her husband Brian of Stow, Donna R. Lapierre of Hudson […]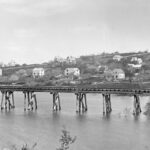 Bolton Railroad had a Short Life Stories of Stow local history compiled by Lew Halprin Stow had no railroad pass through its center (although there had been two in Gleasondale), but our neighbor Bolton had one, at least for one day.  Here is a portion of the description of this unusual endeavor provided by Noel […]
William C. "Bill" Booth, 78, of Stow, passed away peacefully Friday August 4, 2017 at Life Care Center of Nashoba Valley in Littleton surrounded by his loving family.  He was the devoted husband of forty-five years to Isobel G. Booth. Born in Hornell, New York on September 10, 1938, he was the son of the […]
By Nancy Arsenault -July 12, 2017 The July 10 Special Town Meeting offered up some fireworks for this unusual July event. Nearly 200 townspeople came out on that Monday night to debate affordable housing opportunities, speed limit changes and funding for fixes to the Randall Library Septic system and the Lake Boon Dam. The proposed […]
The Stow Independent will be on summer break and will not publish print editions July 5 and July 12. Breaking news will be posted here and on the Stow Independent Facebook page. Happy Fourth of July!
STOW: Judith Ella (Hickey) York, 77, a long time Stow resident, died peacefully Friday June 23, 2017 at her home surrounded by her family. She was the beloved wife of the late Peter Stack York, to whom she was married for 45 years at the time of his passing on June 24, 2014.  The daughter […]
Tons and Tons in this week's edition– pick up a copy and see for yourself!